Recycling electronics and computers to keep them from becoming unwanted e-waste in local landfills can be challenging when you live in a city like New York where space is at a premium. NYC city officials are looking to do something about this, however, recently announcing an initiative that will create what's being called the "most innovative and comprehensive electronics recycling service offered in the nation."
e-cycleNYC, noted NYC Sanitation Commissioner John J. Doherty, focuses upon apartment buildings with at least 10 units and is being heralded as ideal for a city where roughly half of its population lives in such dwellings without easy access to vehicles. For these multi-unit locations that join the already 51 sites servicing 12,463 units three service options are available: room cleanouts (for buildings with at least 10 units), storage bins (for buildings with at least 50 units) and outdoor electronics recycling events (for buildings with at least 250 units).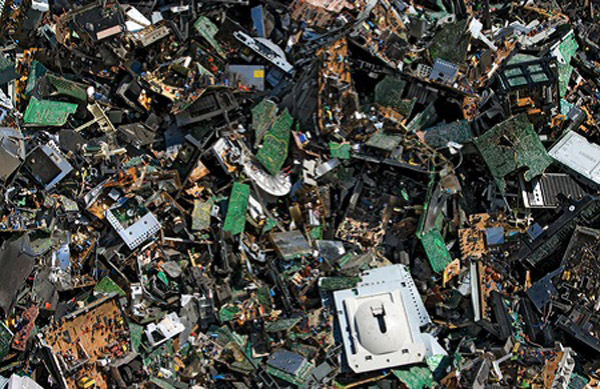 The program, a public-private partnership between the NYC Department of Sanitation and Electronic Recyclers International, will offer on-site pick up of stored electronic devices, which includes TVs, monitors, computers, laptops, small servers, printers/scanners, tablets/e-readers, mobile phones, MP3 players, VCRs/DVRs/DVD players, video game consoles, cable/satellite box, fax machines, keyboards mice and hard drives. It is free for NYC taxpayers and participating buildings, as e-cycleNYC is fully funded by electronics manufacturers as required by the New York State Electronic Equipment Recycling and Reuse Act.
Given that e-waste represents the largest and fastest growing harmful component in residential waste streams and has increased by over 80 percent since 2000, New York City has in place a law for 2015 which will make it illegal for its residents to discard their electronics in the trash. What's collected instead for recycling will be "handled in an environmentally responsible manner," ensuring "that none of the electronics accepted would be landfilled or exported illegally."