Solar power is cheaper than ever but is it right for your home?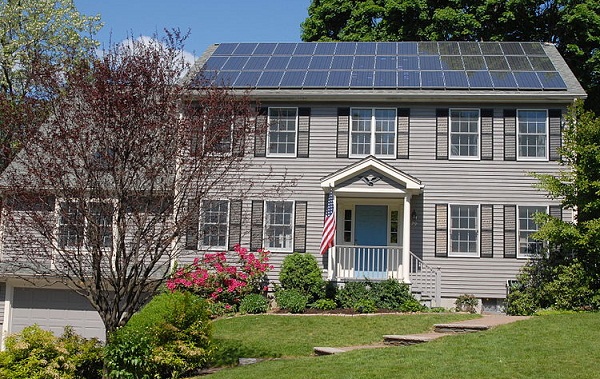 If you want to save money on your utility bill, or simply want to help save the planet by going green, then solar panels can be a great solution to the problem.
However solar panels are not always a viable solution for every homeowner due to many variables.
Whether solar is right for you will depend on your specific location, tree coverage, local regulations, and many other factors that come into play when determining if a house is solar-friendly or not.
So how do you easily find out if solar panels are right for your home? How much they will cost? And how much you can really save on your electric bill?
UnderstandSolarPower.com is here to help you find out those answers! Submit a little information about your specific home and location on their website to get the answers to these questions and more from a reputable solar pro. They will provide you with real estimated costs and savings based on many factors and your personal energy needs. They can also provide you with information about any money-saving local or federal rebates or incentive programs that you might qualify for.
Get started online to find out if solar is right for your home or read on to learn more about why you should be considering going solar today.
5 Reasons Why Should You Consider Solar Panels For Your Home
Here are a 5 simple reasons why you should consider getting solar panels for your home today.
1. Save Thousands of Dollars
A recent study found that customers save an average of $44 to $187 per month for the first year that they own their solar panels. That equates to a savings of $528 up to a whopping $2,244 in a single year. The US government also offers a 30% federal solar tax credit to both residential and commercial properties to give you even more savings. You may also find additional tax credits on the state level as well depending on your location.
2. Keep Your Lights On
Electricity is an essential part of your life right? What happens when your power goes out? Life stops. In today's increasingly threatening environment and with frequent utility company outages in many areas, solar panels can provide you with power when other sources can not. Don't be reliant on your utility company for power, the sun is here to stay! With the right solar panels and battery storage the sun can provide you with the endless energy security that you need to keep your life going.
3. Increase Your Home Value
The US Department of Energy provided a recent study that concluded that many prospective home buyers are willing to pay a premium of $15,000 for a home equipped with an average-sized solar power system. That is a healthy increase in any home's value indeed! By investing in the best solar panels for your home you will most likely increase your home value in the long term and make it more appealing to many savvy home buyers.
4. Avoid Energy Rate Increases
Energy rates from local utility providers have continued to rise over the past few years, and that trend will most likely continue. The sun however never raises its rates! By going solar you can avoid future energy rate hikes and you can even sell your surplus energy back to the grid!
5. Help Save the Environment
Instead of using utility services that can burn harmful fossil fuels like oil and coal, causing devastating global warming effects, you can help save the environment by going solar. A single solar system installation can offset 178 tons of carbon dioxide over 30 years, which may not seem like much but is equivalent to planting 10 football fields full of trees!
Are Solar Panels Worth It For Your Home?
Regardless of the many reasons that you may have for wanting to go solar the very first step is to find out if solar panels will work for you. Find out now at UnderstandSolarPower.com