An improperly fitted lead wire has caused The US Consumer Product Safety Commission to instruct consumers to stop using LED dimmable light bulbs from Philips Lighting. The company has subsequently instigated a recall for around 99,000 LED-based replacement lamps sold under its Endura and Ambient brands.
Apparently, the lead wire in the housing of these LEDs can have an improper fitting, which can electrify the entire lamp and deliver a severe shock to anyone who touches it. Consumers are asked to stop using the recalled LED bulbs, unplug the fixture and remove the bulb and contact Philips immediately for a free replacement.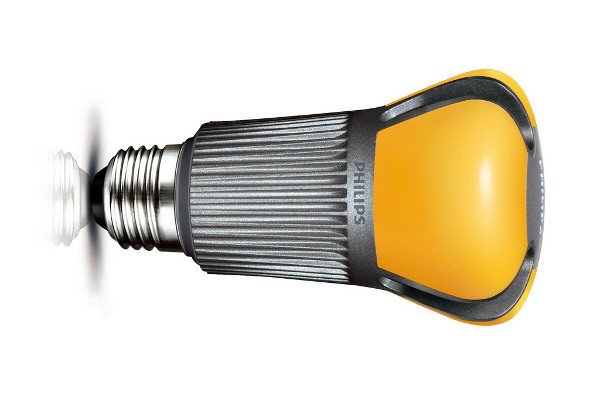 From the official Philips recall site:
This recall involves Endura 12-watt and Ambient 12.5-watt LED dimmable light bulbs. The bulbs are orange in color [pictured above] and have "MADE IN CHINA," "Fabrique in Chine" followed by a slanted "S," and the model number 9290001829 printed on the gray plastic band on the neck of the bulbs. The date codes, 2L for the Endura bulbs and 2K or 2L for the Ambient bulbs, are printed on the metal screw base.  The bulbs give off a white light and are used indoors to replace incandescent bulbs.
"Philips is in direct contact with its customers to help them identify the products involved and how they can be exchanged," said a spokesperson. "The company has taken these actions to ensure all of its products live up to its high standards and the expectations of its customers."
The impacted products were sold primarily between October 2012 and May 2013, according to LEDs Magazine. The lamps were sold by retailers including The Home Depot, Amazon.com, and major electrical distributors.