LG Electronics has just put on sale a rather unique "Curved OLED TV" which also just happens to be the first OLED HDTV to have Energy Star recognition for low energy consumption. It is a 55-inch model that prices for nearly $15,000.
The 55EA9800, according to LG, is only 0.17 inches thin, which is around the width of three credit cards. It weighs less than 38 pounds, and among its energy saving features is a special sensor that automatically adjusts the display brightness according to the viewing environment. The television is said to have an estimated yearly energy cost of $18.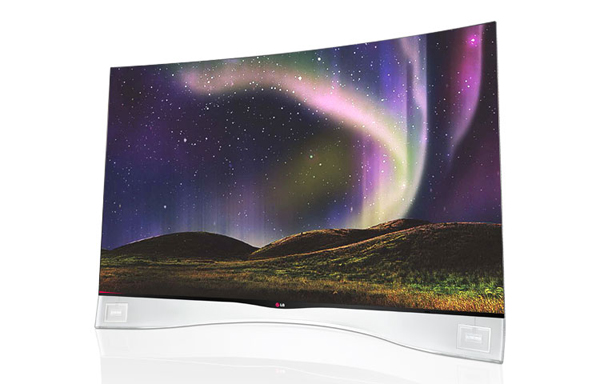 LG's newest OLED television, from a design standpoint, sticks out because of its curved screen. Said to represent a new design statement as well as the first "major design change in the industry since the widespread introduction of flat-panel TVs to the consumer marketplace more than a decade ago," it reportedly offers an iMAX like viewing experience in the home.
Key technical features of the 55EA9800 include THX Display Certification, thin transparent film speakers, a WRGB four-color pixel system which features a white sub-pixel that works in conjunction with conventional red, green and blue pixels, Internet-enabled entertainment options, voice recognition controls and 3D viewing capabilities.