Looking for a new waiting room game? Consider downloading Greenpeace's Arctic Defender for iOS. The game launched in 2012 as an educational tool, designed to raise one million signatures on a petition to save the Arctic from industry exploitation. It succeeded and then some. The game helped Greenpeace gather more than 3 million signatures, and now they've set the stakes even higher.
The game has now been fully revamped and christened Arctic Defender 2013. The goal for the new petition? 5 million signatures. According to Greenpeace, the redesign sends a clear message to potential volunteers worldwide and firmly connects Arctic Defender with the real world.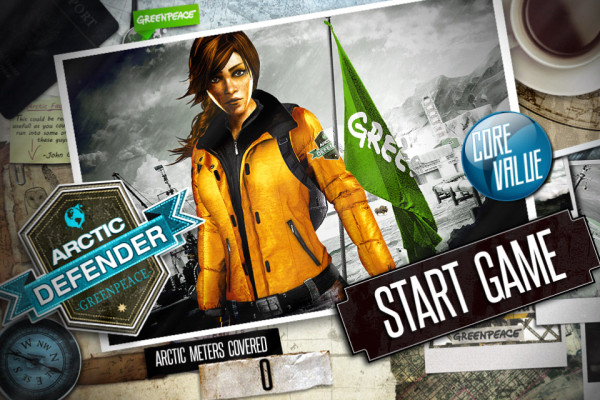 Designed by Must Mobile and the Mobilisation Lab, the game is classified as an 'endless runner'. In case you're not familiar with that term, it simply means a game in which the character runs through scrolling landscapes until a pitfall claims their life (kind of like Super Mario Bros. was back in the day).
The main character is named "Diana Green" and is meant to represent the average Greenpeace volunteer. According to a press release, "She is intelligent, athletic, brave – and relentless in her quest to find her father while protecting the Arctic from industrial fishing and undue oil and natural gas exploration."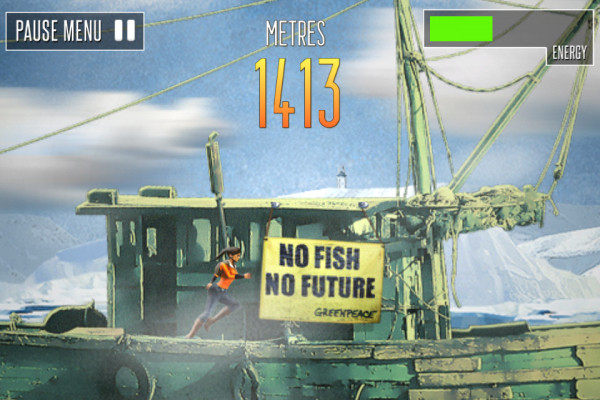 The upgraded game now includes deeper narrative, improved animations, and brand new, discrete levels such as traveling in a Zodiac boat and scaling an arctic rig. Like the original Arctic Defender, the game is free to download and play.
"Arctic Defender has changed the way Greenpeace does outreach," said Dan Schaefler, project manager and Greenpeace Switzerland team leader for fundraising and innovation, in a press release. "A few minutes into the game, players are asked to join our movement. This is our goal, to make it easy for players to take that first step. If we're successful, players may decide to contact us directly, become a donor, or even take action with Greenpeace."