This holiday, millions of people awoke to find a smartphone under the tree. Maybe you got the iPhone 5 or the Samsung Note. No matter how many features your new toy offers get ready to be bummed. No conventional mobile device can boast modern features AND the socially responsible pedigree of the FairPhone.
As we've reported many times throughout the years, making those shiny new devices takes an incredible toll on the environment. And even if you leave the rare earth materials out of it, most of these gadgets are made in developing nations where workers toil under shocking conditions. If you're tired of picking the lesser of several evils when choosing a phone, this project out of the Netherlands is worth a look.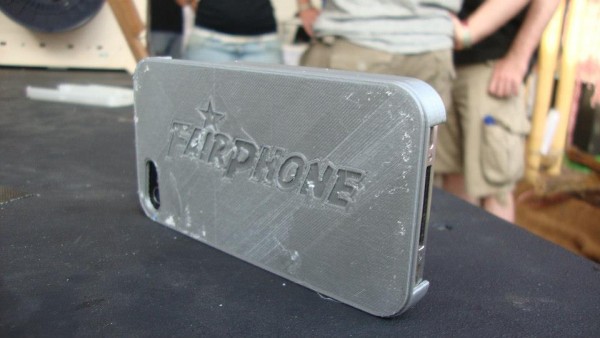 The big phone manufacturers claim that they can't be held responsible for what happens just three or four steps down the supply chain. Things like child labor, inhumane work environments, and environmentally hazardous mining techniques. The team from FairPhone feels this is a cop out, and by involving consumers in every step of their production process, hopes to inject some "fairness" back into the electronics industry.
The company has partnered with a number of great organizations to help ensure fairness throughout many different levels of the supply chain, like Solutions for Hope who can supply conflict-free tantalum, Labor Voices to ensure proper working conditions, and Closing the Loop for the end-of-use stage. They plan for the phone to utilize both opensource design and software, likely the Firefox OS.
"FairPhone is a start for a movement for change much more than a final solution for a problem," states the company website. "The phone offers an alternative to everyone who wants to contribute to changing the status quo in the electronics industry. With the sales of the phone we are also able to create new interventions in the supply chain without being beholden to Wall Street." One thousand lucky customers will be able to purchase one of the first run phones in 2013. Find out how you can be one of them here.