Each year, we look to the list of the Top 50 Green-Powered Organizations compiled by the U.S. Environmental Protection Agency (EPA) for a sense of which major corporations are making real strides in cutting their carbon footprint, and this year that list places Kohl's Department Stores alongside Intel and Microsoft in the top three positions.
Intel taking the top spot was no surprise — the corporation, after all, has committed to offsetting a whopping 85 percent of its annual energy bill (no chump-change, considering its vast network of data centers) with renewable energy credits (RECs). Microsoft is a new addition to the list, sure, but has done plenty to publicize that fact that it has been working to improve its green profile since 2010, when Greenpeace ranked it near the bottom of its Guide to Greener Electronics (though has still come under fire from the activist organization recently for the footprint of its coal-fired cloud applications).  But, unbeknownst to many, Kohl's has been an EPA Green Power Leader since 2007, and continues to set the pace for green-minded national chains.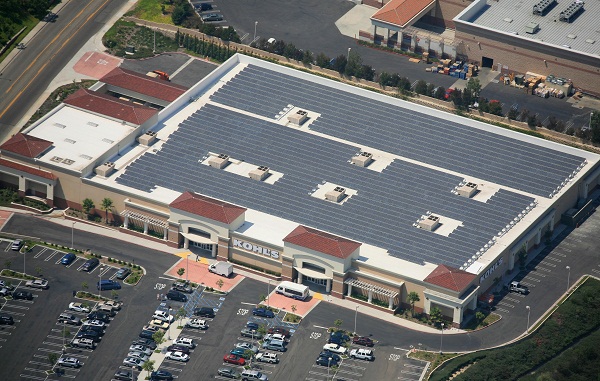 Among Kohl's green accomplishments include solar power in 100 stores across six states, over 265 Energy Star-certified stores (the largest group of retail buildings to earn this distinction), 63 LEED-certified stores (and one photo studio), and the fact that the retail chain moves 41 percent of its inbound goods on the country's railways (estimated three times cleaner than truck transport).
Intel has ranked number one on the EPA's Green-Powered Organization list since 2008 and currently uses more than 2.5 billion kilowatt-hours (kWh) annually (88 percent of the company's nationwide electricity use), and Kohl's uses over 1.5 billion kWh (100 percent of its electricity use), while Microsoft, which holds the No. 3 spot, offsets around 46 percent of its total annual energy bills with over 1.1 billion kWh of green power.
Both Microsoft and McDonald's USA, which ranks 11th, are new to the list this year. More information is available online.