Wardens at the Santa Rita Jail in the Bay Area will never have to worry about what might happen if the power fails. That's because a microgrid just put in place will provide power to pokey if the connection to the electric grid goes down.
The project is a collaboration between Alameda County, Chevron Energy Solutions and state and federal agencies. In addition to providing an extra layer of security and peace of mind, the new system will also save an estimated $100,000 a year in energy costs, Chevron said. The smart grid is said to be the first of its kind in the nation and is made up of solar photovoltaic panels, a 1 megawatt (MW) fuel cell cogeneration plant and wind turbines.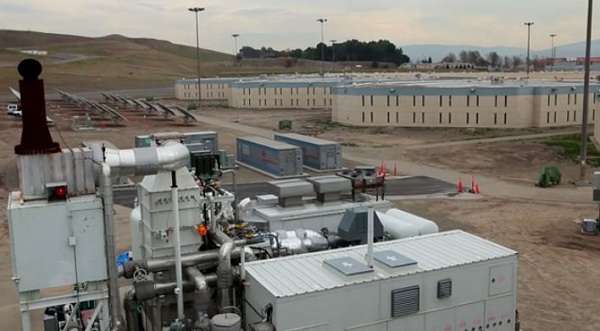 The smart grid works by storing all of the jail's onsite power generation to ensure that power is never lost. If the utility grid goes down,  the jail can automatically disconnect from the grid and operate independently on clean power for up to eight hours. The smart grid also allows the jail to buy power from the utility during the least expensive nonpeak hours and store it for use during the most expensive summer peak hours.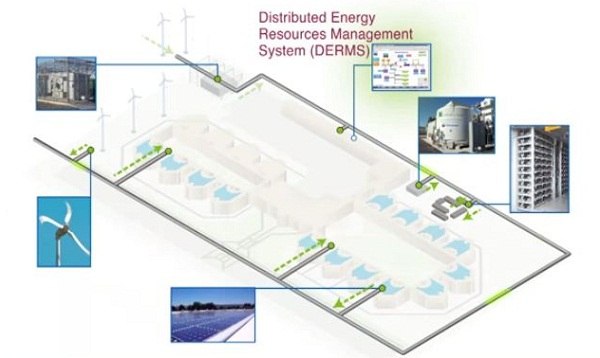 The jail is home to up to 4,000 inmates and covers an estimated 113 acres. In the world of law enforcement, it's known as a "mega-jail," ranking as the third-largest in California and the fifth-largest in the nation. And all of those people require power: it uses 3 MW of continuous electricity. Interruptions to its power supply can lead to serious problems for the staff and inmates.
"This project is a major step forward in transforming California's energy grid and making a cleaner energy future possible," Robert Weisenmiller, chair of the California Energy Commission said in a statment. "Using the latest in renewable energy, Santa Rita Jail demonstrates California's commitment to greening our state's energy security. Once again, the Golden State is leading the way in clean technology by embracing technological innovation and public-private collaboration."