The railroad system has been a vital part of North America's industrial infrastructure for 125 years. Due to exposure to the elements and heavy use, the wooden railway ties need to be replaced about every 25 to 30 years. With nearly 30,000 miles of railway track and 3,000 railway ties per mile, Canadian railroads need to replace about 3.5 million railroad ties every year. But what happens to all those old rail ties? Green Energy Solution Industries has a solution: burn them to generate electricity.
The Alberta-based company is on track, so to speak, to build a railroad waste-to-energy power plant outside of Edmonton, Alberta. The 10-acre site is at the Duagh Plant Facility of GESI's partner On-Track Railway Operations. On-Track is a "railway material handling" company that, among other things, shreds spent rail ties through a heavy-duty Doppstadt Shredder, which can grind up to 300 tons of rail ties per day.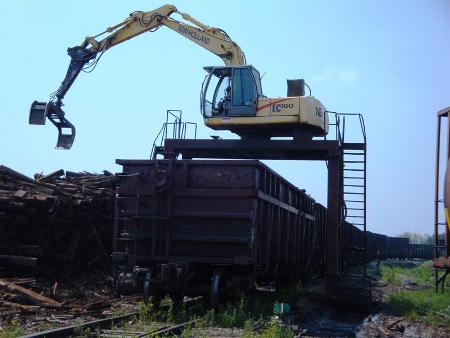 The 20-megawatt (MW) generation facility will be eligible for peak pricing, mandatory purchasing and possibly for carbon credits. According to GESI, the site is an ideal location for its operations, because it offers access to grid tie-in locations, rail and highway access, and a ready supply of feedstock. Alberta alone has nearly 5,000 miles of railway track; and, according to GESI, there are already over half a million rail ties waiting to be shredded and burned.
"Our situational advantage with the Duagh facility takes GESI steps beyond similar projects," GESI CEO Gordon MacKay said in a statement. "While it took us years to get to the point of locking up this amount of feedstock, it was worth the effort to build all of our relations. To have it all situated where the plant will be located, and brought to us at no cost, with access to ready grid tie in, transport, industrial zoning, and a partner like On-Track, makes this project and our business plan leap off the pages. 2012 should be the pivotal and productive year for GESI."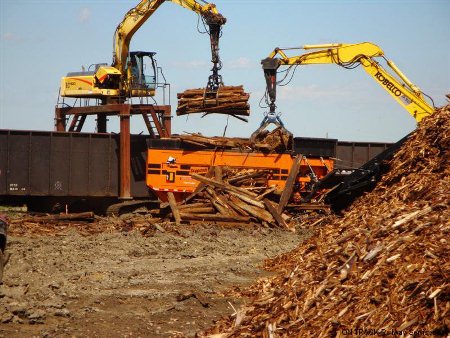 Since pulling out of the Kyoto Protocol, Canada is facing international scrutiny about its energy policy. Despite the success of solar power in Ontario and the development of new wind farms in Quebec, Alberta is more closely tied to Canada's export-driven coal and oil sands industries. But, even one of the biggest oil sands companies can build a wind farm. Whether or not you think biomass combustion is a "clean" energy technology; there's no denying that the GESI project diversifies Alberta's energy portfolio, turns a waste stream into a viable fuel source, and can help stimulate the rural economy.