As this year slowly winds its way to a close, it is time for our annual look back at the top green technology stories for 2011. While the big news of the year was certainly dominated by things like Solyndra, loan guarantees, the Chevy Volt and other major ticket items, traffic to stories we published this year indicated reader interest to be more focused on small scale clean energy, cleantech breakthroughs, cool green cars and the intersection of the military and green technology.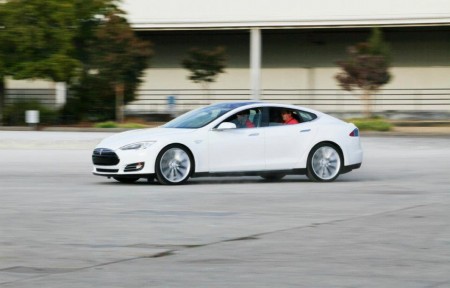 Far and away the most popular story on EarthTechling in 2011 was Navy Tests Mean Green Killing Machine, which highlights more so than other military cleantech stories how the armed forces are pushing forward into 21st century energy solutions at a time when national political will on about anything is as divided as it has ever been. This story's interest was followed by a batch of stories showcasing the ability to bring clean energy directly into one's home through installation of small personal wind turbines or home solar panel kits.
We also noted readers, in terms of general cleantech topic trends, were most interested in stories around renewable energy, green jobs, the green home and different forms of green transportation. These choices reflect, we believe, growing awareness around education about clean energy, a desire to understand exactly what green jobs are and how one can take more personal action to green one's life, particularly in the home and transportation areas.
Presented below are the top 10 green technology stories on EarthTechling for 2011. Click on the graphics for more details on each and stay with EarthTechling into 2012 as we continue to bring you news of happenings and innovations in the cleantech revolution.