It's that time of year again–time to stuff ourselves on turkey, potatoes and stuffing until we nearly pass out, and spend time with friends and family. But a big meal means big preparation, and this usually means a lot of time, money and stuff. From ingredients to decorations, holidays typically require a lot of stuff. And, as we all know, a lot of stuff can translate to a lot of waste. And since Thanksgiving is all about food, there's also the issue of finding foods that are sustainably and responsibly harvested, prepared and shipped.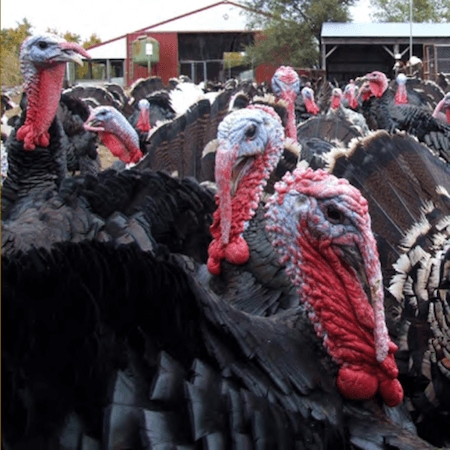 This week's Green Tech Talk takes a break from our usual focus on technology to offer you some tips and tricks for making your Thanksgiving healthier not only for you and yours, but for the planet as well. We offer below some links that take a look at the how's and why's of buying local foods, how to effectively save leftovers, and some events focusing on sustainability and Thanksgiving that are happening around the country.
Mother Earth News has a slew of eco-friendly Thanksgiving recipes, including meatless dishes and drinks, as well as resources for finding your very own local turkey.
Care2.com offers advice on finding and purchasing local foods, and points you to local foods resources.
SHFT offers advice on picking out a turkey for your Thanksgiving meal, ensuring you a happy, healthy bird.
The American Breeds Conservancy talks about what a heritage turkey is, and the benefits of choosing them over conventional commercial turkeys.
The Environment Site follows the actual steps taken by one of their contributors towards having a wholly sustainable holiday, from food to decorations to storing leftovers.
The Daily Weston reminds celebrants of the benefits of buying from local farmers this holiday season.
The Albany Times Union, The Cary Citizen, Homestead Fair.com, and Benzinga all report on local Thanksgiving happenings around the country, all with a sustainable slant.
Daily Finance shows you how to keep and re-prepare Thanksgiving leftovers, helping you cut down on waste and cost.