China isn't slowing down when it comes to cleantech venture capital investment. Quite the opposite. With the year not even over, 2011 cleantech VC is "already up 124.95 percent" on 2010's total, according to the Climate Group, a nonprofit, clean-energy advocacy organization. Citing data from CVSource, a service of the ChinaVenture Investment Consulting, the Climate Group said clean energy financing in China stood just shy of $1.4 billion, with 51 deals averaging $27.43 million as CV investment shifted strongly toward pollution inspection and management.
"In 2010, wind energy, battery and energy reservation technology, and energy-efficiency technology in China financed the largest sum of capital compared to other categories in this industry," the Climate Group said. But this year, "the booming fields of pollution inspection and management, solar energy, and battery and energy reservation technology have financed $500 million, $400 million and $230 million respectively in China."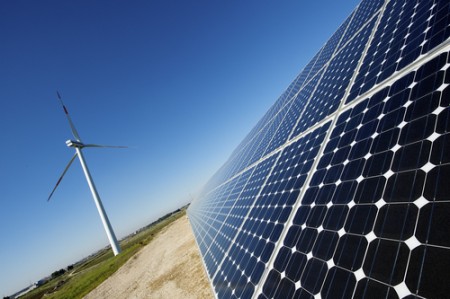 What explains the move? According to Changhua Wu, greater China director for the Climate Group, "China today faces daunting challenges to address its environmental, resource and energy, and climate change crises. But the clarity and certainty of policy directions set at national level has given technology innovators and investors the needed level of confidence to reap the benefits from the Clean Revolution."
The "Clean Revolution" is a three-year campaign launched by the Climate Group in September – with much fanfare – to mobilize international public-private action to combat climate change.
The cleantech VC surge in China mirrors overall investment in the sector. Earlier this year, a Pew Charitable Trusts study showed that in 2010 China took the global lead in clean energy investment, with a whopping $54.4 billion for the year, up 39 percent over 2009 and equal to the world total for 2004. Germany, which saw investments double to $41.2 billion, was No. 2, switching places with the United States, which fell a notch to No. 3.
Help Carbonfund towards their goal of planting 1,000,000 trees.  Subscribe to Green Earthling Deals by Friday, November 25, 2011 and EarthTechling will donate $1 for every new subscriber. See contest rules for details.  Sign up in the upper right hand corner at EarthTechling.com or right here.