Sure, monitoring your energy use is interesting right after you've had a smart meter installed. It's new, it's fresh. But as time goes on, the engagement can fade, says German software company GreenPocket. That's what motivated the company to develop a smartphone application that connects smart metering with social networking sites.
The idea behind the app, set to be shown at the Metering Billing/CRM Europe conference in Amsterdam this week, is to give consumers a way to "share their carbon footprint in a competitive and entertaining way on Facebook."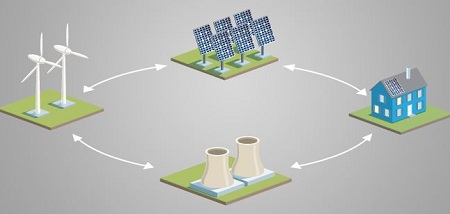 GreenPocket says this the first linking of "smart metering and the social web." We did report last year on University of Cyprus researchers who used a smart meter plug and data logger to come up with a Web-based programming interface that could work through Facebook. But that was more an academic exploration than a consumer application.
GreenPocket says that even if users aren't checking their energy use constantly, the app it developed could work to heighten engagement by using "push notications" that "informor consumers of how well they are doing compared to their friends (e.g. in weekly energy efficiency contests) and about lots of other positive developments related to their energy consumption behavior."
This sounds a little like a platform planned for use by Baltimore Gas and Electric when it rolls out its smart meters. It would provide home energy data with comparisons to neighbhood use, saying, for example, "You use 72 percent more energy than your most efficient neighbor, and most people in your area keep their AC at 78 degrees." Reports would be available by mail, email or phone.