Cynics might call it propaganda, but it's hard not to be impressed by the steady stream of green that emerges out of the Googleplex. Practically daily, Google digs into sustainability details – and bolsters its environmental bona fides – on its Green Blog, with the latest missives focused on Gmail's energy efficiency; how the company approaches carbon offsets; and the unveiling of a new Web page dedicated to "the big picture."
In typical Google fashion, these are meaty posts. The claim that Gmail can be 80 times more efficient for a company than in-house email is accompanied by a seven-page report. The gist of the argument in favor of Gmail? It's all in the cloud. "Cloud-based services are typically housed in highly efficient data centers that operate at higher server utilization rates and use hardware and software that's built specifically for the services they provide—conditions that small businesses are rarely able to create on their own," Google writes.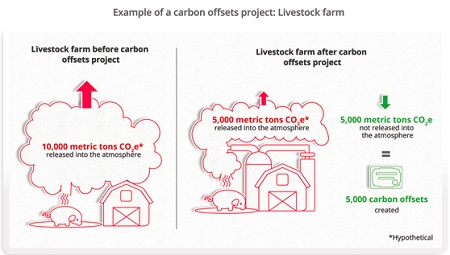 On offsets, Google is clearly mindful that such programs can often be mere window-dressing, with little or even no real environmental benefit. Google tries to make the case that it doesn't operate that way. "There are lots of different flavors and styles of carbon offsets, so I review each project's history, documentation and financials to be confident that the project we're investing in results in greenhouse gas reductions that wouldn't have happened without our investment," writes Jolanka Nickerman, program manager for Google's Carbon Offsets Team. "To be sure we're buying what we think we're buying, I also visit each site to get my hands dirty— to see the equipment and interview the staff. Finally, a third-party verifier makes sure the project is delivering the reductions claimed." (The video below explores Google's approach to carbon-offset programs.)
With Google engaged on the energy efficiency and the environment in so many different ways, the company has added a new section to its Google Green site, called "The Big Picture," that pulls together the various strands and offers numbers on the company's annual energy use and carbon footprint.