The California Public Utilities Comission (CPUC) has approved a set of rules that seek to protect the data and privacy of customer's usage rates gathered by smart meters in the state.
The lengthy proposal [PDF] is available to review online, but if you're not too keen on reading the nearly 200 pages of discussion, we'll break down a few of the highlights. First, the rules adopted by the CPUC are said to be tailored from legislation in California Senate Bill 1476 that would prohibit utility companies from sharing consumer data with third parties unless specifically defined under the law.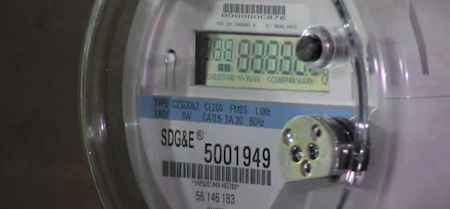 Other items in the Senate Bill 1476 includes banning companies from selling the data of users completely, stating that utility providers must allow users to access their own information without having to agree to sharing their data with any third parties and requiring that should a utility company contract another firm to operate software and user interface, that the firm disclose whether or not they intend to use consumer data for any other purpose.
The bill also states utilities must use reasonable security procedures to protect a customer's unencrypted data, which is vague, but at least mentioned. Out of these guidelines the CPUC concluded power providers should make available approximations in retail price and wholesale price information available to customers.
The California utility companies subject to the CPUC's recent rules include PG&E, SCE, and SDG&E, and have six months to start providing data to ratepayers, which may ease some concerns over the smart grid and its corresponding technologies.