San Diego Gas & Electric (SDG&E) has released a roadmap for how it will develop the smart grid over the next decade. The utility provider says that several organizations were consulted during the the creation of the plan, including the Environmental Defense Fund (EDF), which recently released a set of criteria to judge the consumer and environmental benefits of upgrading California's electricity infrastructure.
To SDG&E's credit, an EDF spokesperson said that the utility company had put forward a plan that gives consumers the tools to manage power use for electric vehicles and the incorporation of solar powered roofs. According to the power provider, the San Diego region has the highest number of plug-in vehicles and solar systems in California.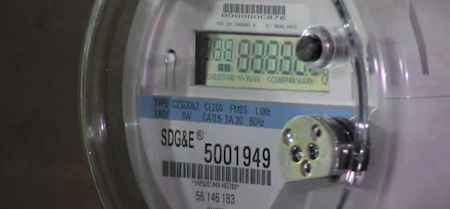 SDG&E says that consumers are the ones driving the need for the smart grid. There may be some issue with that statement though as we've reported that consumers are largely ignorant about the technology, and utility executives are largely unmotivated to educate their ratepayers.
Still, the EDF has supported the technology, and smart meters are necessary for consumers to see their energy use online. Currently, all of SDG&E's residential customers have smart meters installed, with businesses being upgraded before the end of the year. A full report of the smart grid development roadmap is available on the utility's website.
EarthTechling Reader Appreciation Week is June 13-17.  We're giving away awesome green gifts to Facebook fans and newsletter subscribers.  Participate in the green goodness by joining our newsletter and Facebook communities.