Illinois governor Pat Quinn recently announced a partnership between the University of Illinois and the Illinois Department of Transportation to study the feasibility of a 220 mile per hour train line that would run from the metropolis of Chicago to Urbana-Champaign, where the university's main campus is located.
Currently, the state is building a 110 mile per hour train line that looks to connect Chicago to forty other cities in the Midwest, like St. Louis, Missouri. The line was recently given additional funding by the U.S. Department of Transportation for expansion and upgrades.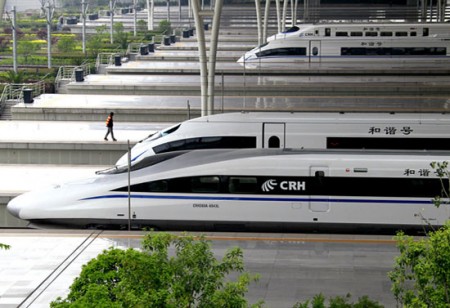 The study, however, will project the cost of a high speed rail line that would go from O'Hare airport to the downtown area, McCormick Place, and south to Champaign-Urbana, with possible extensions to St. Louis, Missouri and Indianapolis, Indiana.
The study, which is due to the governor by late 2012, is being made possible by a $1.25 million contribution from the "Illinois Jobs Now!" program, a $1 billion project that claims to be working to create 439,000 jobs.