Google Earth announced on Arbor Day that it has partnered with Save the Redwoods League to create a three-dimensional map of California's Jedediah Smith Redwoods State Park.
The most innovative aspect of the campaign is the call to action for users to submit photos and information to the organization about redwood trees around the area. By crowd-sourcing the data field, researchers are hoping to see what types of climates the trees can thrive in, fearing that future climate changes will threaten the forests along California's northern coast.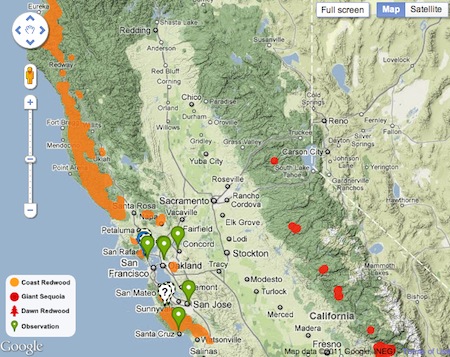 Supported by iNaturalist, a catalog site where users upload information and photos about plants and animals, the project is called Redwood Watch and has a corresponding iPhone app where members can record observations while exploring forests in their region.
It's difficult to say as whether or not this type of citizen reporting will have tangible benefits, or if it's more of a goodwill and publicity sort of action. As we recently covered, Greenpeace has been stepping up its campaign of calling out companies, like Google, who are involved in cloud-computing technology for the use of dirty energy to power operations.
To see a video of the 3D map, check out this video below: