Apple today released the long awaited iPhone 4 in a white body color, which normally wouldn't grab our attention all that much since we don't normally track standard tech like this. We decided to take a peek though at the iPhone 4's eco-features, however, and like the original black model, find the list to be decently impressive.
The Apple iPhone 4 is made up mostly of PVC-free parts, including the handset, headphones and USB cable. The circuit boards inside the phone are bromine-free, and the LCD display is arsenic free. The power adapter for this Apple mobile is said to be quite energy efficient, and the "majority" of the packaging the phone comes in is made from post-consumer recycled fiberboard and biobased materials.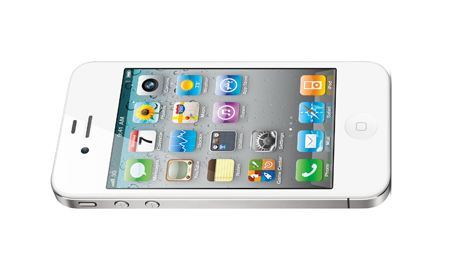 On the non-green side, the iPhone 4 has all the loaded features you'd expect of such a device from Apple. These include, at a glance, two integrated digital cameras, a sharp display, multitasking of apps, HD video recording/editing, web browsing, iTunes integration and much, much more.
Pricing for the white Apple iPhone 4 starts at $199 for a 16 GB model or $299 for a 32 GB model, and it's available through either AT&T or Verizon.