NASA recently announced that it will spend $16.5 million for research in green aircraft technology advancement through its Aeronautic Research Mission Directorate out of Washington, D.C. that focuses on reducing fuel consumption, emissions and noise to meet national goals.
Four different teams will split the $16.5 million funds – Boeing Research & Technology in Hunting Beach, California will receive $8.8 million, the Massachusetts Institute of Technology (MIT) in Cambridge will receive $4.6 million, Cessna Aircraft Company in Wichita, Kansas will receive $1.9 million, and Northrop Grumman Systems Inc. in El Segundo, California will receive $1.2 million.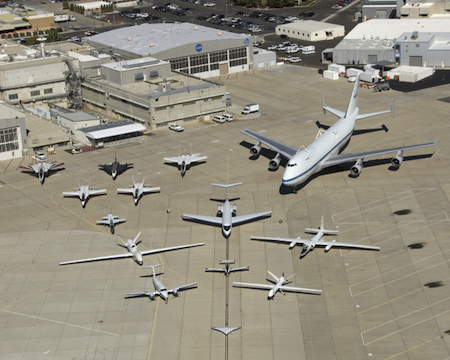 Boeing will continue its work on its Subsonic Ultra Green Aircraft Research, which incorporates hybrid electric engine technology, building wind tunnel computer models and testing lightweight materials over the next three years for futuristic craft which could be in the air by 2040. MIT will move to build a dual fuselage, two partial cylinders test model airplane, and study small-core engine technology that seeks to improve power efficiency without increasing size.
Cessna will use its funding to develop an outer skin for airplanes that would protect the craft from lighting, impacts, temperature changes, and electromagnetic interference that could heal itself when punctured or torn. Finally, Northrop Grumman will test models based around the leading edge of a plane's wing, hoping to design smoother surfaces that will help improve fuel consumption.
EarthTechling wants your opinion! Take EarthTechling's 3-minute reader survey and enter to win a $250 Amazon gift card.  The 2011 survey closes on April 15, 2011.