Facebook has decided to release specifications about its Prineville, Oregon dedicated data center to the public so that other companies and business can learn from how the social media giant has made gains in energy efficiency.
The company says its servers are 38% more efficient and 24% less expensive than comparable data centers. The development of the facility is said to have cost tens of millions, and took two years to complete. We reported on the data center earlier this year, when Facebook came under fire from Greenpeace for drawing power from the local utility, Pacific Power, that at the time was getting 60 percent of its electricity from burning coal.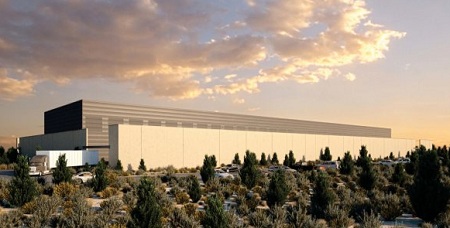 Facebook has created a user-forum called the Open Computer Project for people to learn about the techniques the website used to achieve better efficiency, like its vanity-free servers which have no paint or logos. Such minor details may not seem like much, but materials add up, contributing to overall costs.
The user-forum will be uploaded with CAD files for servers, power supplies, server racks, battery backup systems, and building design. Companies like Advanced Micro Devices, Dell, HP, and Intel contributed to the data center's technology, and the Synnex Corporation will serve as a vendor for Open Compute Project severs. Dell has already decided to design and build servers based on the open-source project's specifications.
EarthTechling wants your opinion! Take EarthTechling's 3-minute reader survey and enter to win a $250 Amazon gift card.  The 2011 survey closes on April 15, 2011.