Pacific Gas & Electric (PG&E) continues to suffer smart meter woes among concerns from those who worry about privacy issues and/or health concerns from the built-in wireless technology of these meters, even despite organizations like the Environmental Defense Fund expressing support for the smart grid tech. Now, at the request of the California Pubic Utilities Commission, the utility looks to have developed what may be a solution for at least the so called health concerns some have.
PG&E today proposed a plan to the CPUC which would give customers with smart meters the option of having the internal wireless radio function turned off. Said proposal, in keeping with the CPUC's direction, would not increase the cost for those customers who choose instead to keep a fully functioning smart meter. Those that do want the radio shut off, however, would pay what are said to be "reasonable upfront and recurring fees to cover the costs of turning off the radio, manually reading the meters every month, modifying IT systems and providing information to customers on the program through call centers and other channels."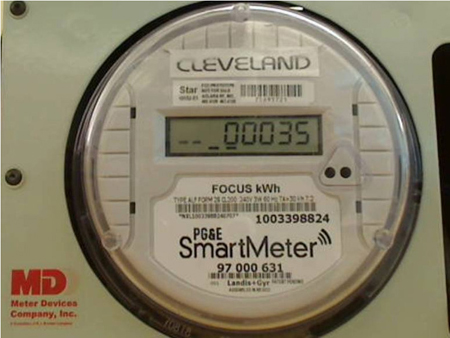 These fees would also cover what the utility says are any problems the existing, fully functional smart meter network might have "to compensate for any degradation that turning off the radio causes." An option to move the meter to a different part of the home is another part of this plan, subject to its own set of costs, of course.
It is widely believed that smart meter wireless signals are safer than many household products, including cell phones and microwave ovens, but not everyone buys into that line of thinking, despite studies which might prove otherwise. This plan can be seen as a way for PG&E to address concerns of a vocal minority and meeting regulatory requests while at the same time continuing to tie the rest of its interested customer base into smart grid technologies.