General Electric joined with Appliance Recycling Centers of America (ARCA) to supply used-refrigerators from a six-state region to ARCA's center in Pennsylvania, where the discarded machines will be put through a sealed and fully-automative system that captures harmful elements from the insulating foam found in used appliances. The agreement between the two corporations makes GE the first appliance manufacturer to partner with the EPA's Responsible Appliance Disposal (RAD) program.
An estimated nine million refrigerators are thrown out every year in the United States, and while the metal from those machines can be recycled, the foam inside contains blowing agents like hydrofluorocarbons that are damaging to the environment when released into the air during the shredding process. The EPA's RAD program is a voluntary partnership that started in 2006 to help protect the ozone layer from depleting chemicals commonly found in freezers, air conditioners, dehumidifiers, and refrigerators.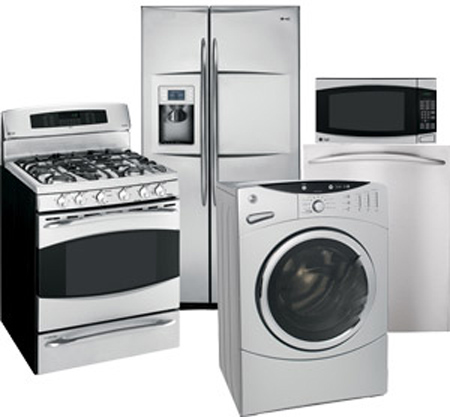 The Pennsylvania plant that the used appliances will be going to in order to be properly recycled is expected to be operational within the first quarter of 2011. Brian Conners, President of ARCA Advanced Processing, said if all nine million disposed refrigerators in the US were to be recycled using their system that the amount greenhouse gases safely removed would be equivalent to over two million less car CO2-e emissions each year.
There's no word yet, however, on how many refrigerators the Pennsylvania plant will handle at peak performance, and what those offsets will actually equal in terms of greenhouse gas emissions. Currently, ARCA has programs in fifteen states, seven of which have recycling centers. GE is boasting that the program will reduce landfill waste by 85%, but it's important to note that their figure is based on "typical industry practices," which is a useless phrase without relevant figures. In a 2010 survey, GE found that upwards of 70% of customers want their appliances to be recycled in some manner, optimistically suggesting that green-friendly trends in the market will spur other manufacturers to adopt similar programs.