It's inevitable: The smart home future that will allow us to exercise greater control over our home-energy use and realize vast savings in the process? Like everything else, it'll all play out on Facebook. At least, that's the vision hinted at by researchers at the University of Cyprus, who used a smart meter plug and data logger from Energy Optimizers Limited (EOL) to come up with a web-based application programming interface that works through the ubiquitous social-networking site.
We reported on EOL's smart plug, dubbed "the plogg," just last month: plug it into a socket, plug whatever device you're using into the plogg, and then get usage data wirelessly transmitted to a PC, an Internet-linked Ethernet gateway or a ZigBee installed Smart Meter.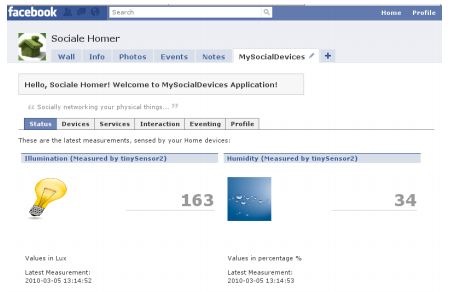 The Cyprus researchers seized on the plogg "to penetrate deeply into social networking infrastructures, fully leveraging their software mechanisms in order to enable our vision of a Smart Home with a social shape." Does that mean you could post to your Wall the air temperature in your living room even if you're at work in your office miles away? Sure.  But the team from Cyprus offered a possibly more inspired example: "In a medical application scenario," they wrote in their paper, "such an integration would allow real-time, direct interaction between the doctor and his patients and it would facilitate the monitoring of critical parameters under a social environment."
Like what you are reading? Follow us on RSS, Twitter and Facebook to learn more and join the green technology discussion. Have a story idea or correction for this story? Drop us a line through our contact form.