GE showed off its transformation into a clean-energy powerhouse this week, reporting that its GE Energy Financial Services unit had built a portfolio of $6 billion of renewable energy investments, double the amount it held in 2008. Even more dramatically, renewables made up just 6 percent of the portfolio in 2006, but now comprise nearly 30 percent, the company said in a press release.
GE said its investments are in 14 countries and include "95 wind farms, 40 solar installations, six hydroelectric projects, 12 landfill gas facilities and 15 projects involving other technologies."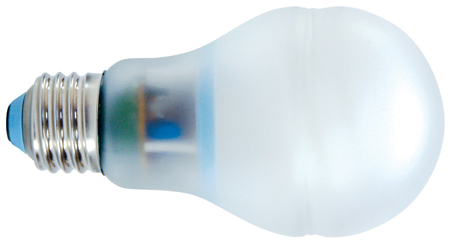 GE cited renewable portfolio standards – state requirements that utilities source a certain percentage of energy from renewables – as a key factor driving its investments. The company said that in the United States, around 75 percent of its renewable energy investments came in states with such standards. The company also urged the federal government to continue recent support for renewable-energy development that is set to lapse at the end of this year.
"Consistent policy provides the certainty investors need to provide long-term capital, which drives new technology and creates jobs," Kevin Walsh, managing director and leader of power and renewable energy at GE Energy Financial Services, said in a statement. "We are specifically calling on the U.S. government to extend the U.S. Treasury grant renewable energy program, which has played an important role in financing renewable energy projects during the past two years."
Looking for green gadget gift ideas for this holiday season? We have you covered with our annual Green Gadgets Holiday Gift Guide – check it out now!