Is the new Apple iPhone 4 that debuted today a greener phone? Apple is certainly no slacker when it comes to greening its consumer products – the tablet-style iPad device released earlier this year has its green shades, as do other recent products, and the company holds some patents on green-related technology embedded in devices. On the flip side, Greenpeace put Apple in the middle of the pack in its most recent Guide to Greener Electronics when compared alongside other consumer electronics companies.
So where does this place the iPhone 4? A check of the specs for this sleek new smartphone does tell us some interesting things. These include: bromine-free patented circuit boards, a mercury-free LCD display; arsenic free display glass (which apparently can be recycled); an energy efficient power adapter; PVC-free design; included PVC-free headphones and USB cable; and most of its packaging (which hopefully will be minimal) coming from "post-consumer recycled fiberboard and biobased materials."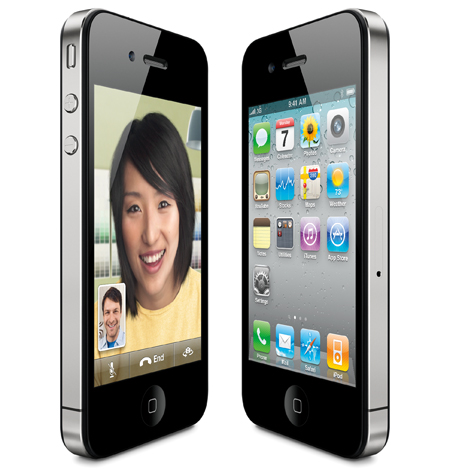 Based upon the mentioned specs, the iPhone 4 does appear, at least on paper anyhow, to be a pretty green phone (battery life, at mentioned 14 hours max talk time, is not bad). It isn't as green as, say, the Samsung Reclaim or Restore, but it still seems to be pretty eco-conscious. It isn't perfect though, which is the case with any mobile phone on the market today, but with companies like Apple at least thinking of making their products greener, forward motion continues towards a truly one-day all-eco phone.
Like what you are reading? Did you know EarthTechling also does lengthy and original features on green technology? Check it out!