Sales of cell phones, computers and other electronics are booming in developing countries worldwide. That's good news for closing the technology gap, but bad news for the environment unless e-waste recycling grows just as rapidly, according to a new United Nations Environment Programme (UNEP) study.
According to CNET's Green Tech, the study says that waste from discarded electronics will rise dramatically in the developing world within a decade, with computer waste in India alone set to jump by a whopping 500% from 2007 levels by 2020. That means mountains of hazardous e-waste with serious consequences for the environment and public health in countries like China and India (as well as across the continents of Africa and Latin America) where sales of electronic products are set to rise sharply in the next 10 years–unless modern recycling facilities are developed hand-in-hand.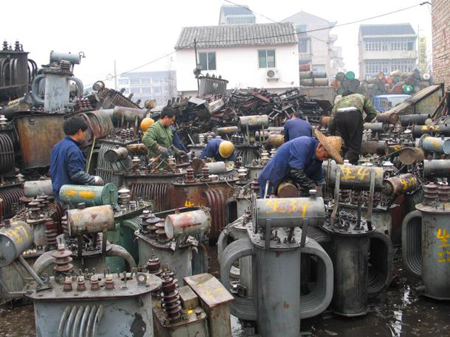 The report, entitled "Recycling – from E-Waste to Resources,"  was issued at a meeting of Basel Convention and other world chemical authorities prior to UNEP's Governing Council meeting in Bali, Indonesia. It incorporated data from 11 representative developing countries to estimate current and future e-waste generation, including old desktop and laptop computers, printers, mobile phones, pagers, digital photo and music devices, refrigerators, toys and televisions.