China's government [recently] announced it has seen rapid renewable energy growth in the first ten months of the year, with renewables now accounting for more than half of all new power capacity in China.
From January to October, renewables accounted for over half of China's new power capacity. The country installed 62.95 gigawatts of renewable energy, doubling the pace and accounting for a 19.5% rise on 2012, according to a statement from China's National Energy Administration.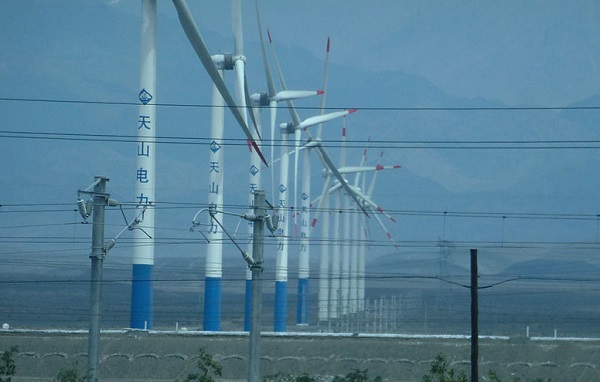 Of the new energy added:
wind energy increased to 7.85 gigawatts
solar grew to 3.61 gigawatts
thermal rose to 27 gigawatts
hydro added 22.28 gigawatts
nuclear added 2.21 gigawatts.
The increasing portion of renewables in China's energy mix is expected to continue rising until the end of the year, led by hydro and wind power.
China's reported growth comes weeks after the International Energy Agency's annual World Energy Outlook 2013 forecast that China will generate more renewables than the US, Japan and the EU combined to 2035.
Despite record pollution levels causing major cities to shut down this year, China has made strong progress in the global clean economy race. As well as new low carbon vehicle subsidies, carbon markets and a bilateral agreement on HFC phase-down with the US, in August, the Chinese State Council announced plans to increase support for clean energy through tax breaks, in a bid to boost its green economy and reduce pollution.
Changhua Wu, Greater China Director, The Climate Group, wrote [recently]: "Given that China currently is the world's largest emitter of greenhouse gases, it clearly has an outsize role to play. A fundamental shift from heavy reliance on coal to clean energy must be accomplished. China must stop subsidizing fossil fuels, embrace the electric car, and tackle the thick clouds of urban pollution that are a blight to local residents and a stain on its international reputation.
"China has already made some great strides in the areas of the environment and clean energy. And China's 12th Five-Year Plan provides a clear national policy direction on energy saving, emissions reduction, and industrial development."
China's new leader Li Keqiang vowed earlier in the year to tackle the country's pollution problems as a priority. China currently plans to increase installed solar power capacity by 35 gigawatts and install 100 gigawatts of grid-connected wind power by 2015 in order to boost its clean energy capacity.

Editor's Note: EarthTechling is proud to repost this article courtesy of The Climate Group. Author credit goes to Clare Saxon.