What is Kinetic Energy?
Wouldn't it be nice to charge the products you can't live without in a way that would leave you unchained from the wall socket? A kinetic energy charger may be just the thing you are looking for.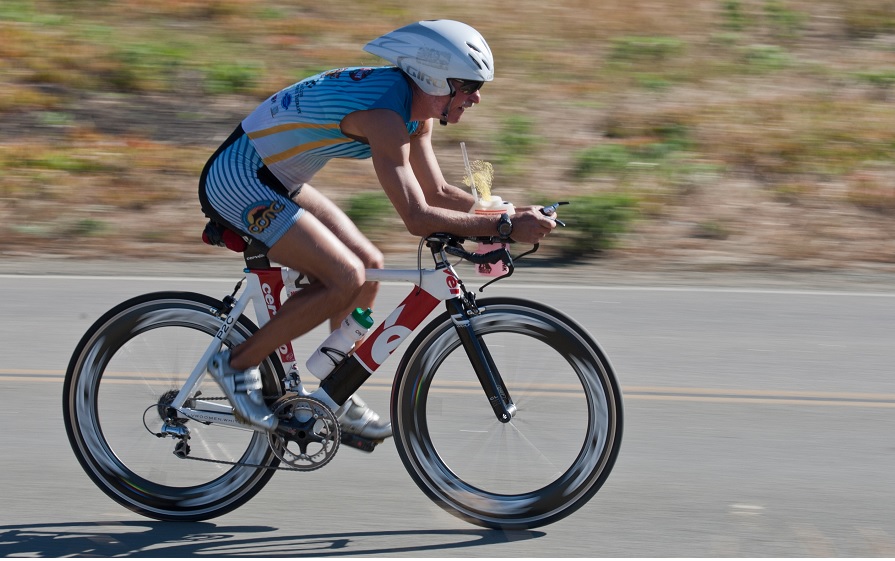 Kinetic energy is simply energy associated with motion. Imagine someone riding a bike down the street, the rider is powering the bicycle forward through motion.. Or picture a baseball pitcher who, through the motion of his arm, is able to hurl a ball forward towards the batter.
Kinetic energy is actually the cleanest form of energy, and is present in virtually every moving object on earth! It takes on different forms like vibrational, rotational and translational.
Given how widespread and abundant kinetic energy is, it's no surprise that innovators are constantly coming up with new ways to power our world with this unique energy source. Today, entire cities are powered by kinetic energy, like those that generate their power through wind turbines. Dutch electric trains now run on 100% wind energy, and one gym in Portland, Oregon even uses the kinetic motion of its exercises to power the building. So it's safe to say that people are tapping into the power that kinetic motion offers.
But, what about for our more mundane, everyday energy needs? Could I charge my cell phone, turn on the lights, or listen to music generated by kinetic energy? The answer is yes!
In this article, we'll walk through the top 8 best options that we found for kinetic energy chargers. Most of these will offer you a solid energy source without burning a hole in your pocket. Read below to find out which combination of features is right for you.
Why Kinetic Chargers over Normal Power Sources?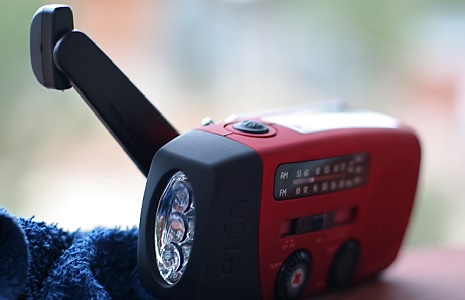 Before we review products, let's highlight what makes these devices different from the millions of run of the mill options out there.
Besides the massive benefits, we already touched on earlier (freedom from the outlet plug and free cost energy source), using kinetic energy can also be a great way to reduce your carbon footprint. The total energy usage of all consumer electric products including phones, tablets, and music players amounts to 600 tera-watthours (one terawatt = one million megawatts) of power per year, and the number is growing by 10 percent each year. Charging even just one of our many electronic devices with kinetic energy would make a dent in our personal consumption of conventional energy sources.
Kinetic energy chargers can also offer a great sense of motivation for active people that want to reap the benefits of their physical labor. Whether you are training for a marathon, you're an avid bike rider, or maybe you just like to take a walk every once and a while, kinetic chargers give you the ability to create free energy to charge your household appliances while you enjoy the outdoors.
Hand cranking devices, another form of kinetic energy generation, are indispensable in emergency situations when you're out of power, out of light, or out of connection to the outside world. These are a great option for someone that needs power at the drop of a hat, despite any combination of outside circumstances.
These are just a few of the many unique benefits that human power generation can offer through kinetic energy. Let's take a look at the bestsellers on the amazon.com marketplace today. This list offers a range of different products touting various features, and thus we won't rank them against one another. Instead, we'll break down the pros and cons of each item and let you decide what is right for you.
Top 8 Best Kinetic Chargers
This handheld flashlight packs quite a punch, especially given the fact that is 100 percent battery free. Weighing in at just 4 ounces with a carabineer clip, this device is easy to add to any outdoor activity.
The flashlight offers two charging options: solar or kinetic. It's conversion efficiency (how many cranks for how much light) stacks up well against competitors: 1 minute of cranking provides 10 minutes of light, so 6 minutes would give you one hour of a steady light stream. The solar options require open sunlight or an artificial light, which means between the two power options, the flashlight will never run out of power!
It's downside? The lumen count (brightness of the light) is not written and seems to be low, given the lack of information available. This means that light may not offer a side scope of bright light.
It ranks at 4.5/5 stars with nearly 400 reviews which makes it a strong contender with top hand cranking flashlights.
Note: If you are looking for a similar sized product that runs on kinetic power but may be a bit brighter, check out the Energizer Weatheready 3-LED Carabineer Rechargeable Crank Light. It has equally good reviews and a written lumen count of 7.
AMPWare has created a product all it's own. This iPhone case is able to charge the phone, completely battery and wire free. The case is made of polycarbonate with a rubberized bumper, which offers durability for your phone. The creators have designed a hand crank on the back of the case to all you to crank your phone back to life.
But it's not a home run just yet. While the device can power a cell phone, it is a slow and somewhat arduous process, i.e. it takes about 90 seconds of hand cranking to increase battery life by 1 percent. At the suggested speed, we'd need to crank for 2.5 hours to bring our battery from zero to 100 percent charged.
Our next few products are all multifunctional with a minimum of 3 must-have features. This may be a good choice for those of you who want to be prepared if disaster strikes, or if it doesn't, and you just want to be more environmentally friendly.
This first product is produced by the American Red Cross and is extremely multifunctional. It offers a whole gamut of services including:
–   AM/FM radio
USB smartphone charge
LED flashlight
Red flashing LED beacon
AUX-input for an external MP3 player
Headphone output
Alarm clock
Glow-in-the-dark locator
Given its range of convenient options packed into just 1.3 pounds, it could be used as just an everyday device, no emergency needed.
This device can be powered in several different ways. In addition to the hand crank option, which offers 10-15 minutes of radio and flashlight use for just 1 minute of cranking, it can also be charged through solar power, AAA batteries or DC power alternatives. This means you don't just have a plan B, you also have a plan C and plan D.
This product ranks slightly lower at 4/5 stars, but with nearly 1,000 reviews on amazon.com, which means it is a very popular item.
Wanfei's multifunctional flashlight offers much more than just light. It made our list because it packed so many features into a tiny device weighing in at just 6 ounces.
There are two version of this product, one called the "hand cranked" (#6) and the other called the "handheld" (#7)— although they are both hand-cranked (I'm just as confused as you). Regardless, we will break down their different features.
The "hand cranked" device offers more than 10,000 hours of LED lights, a high sensitive FM radio, and a USB charging port to both charge electronic devices and to be charged as an alternate power source. Three minutes of cranking will give you 15 minutes of lighting, 5 minutes of radio and 3 minutes for an alarm. If it's charged through a USB, the full charge time is 4-5 hours.
The downside of this product is its low lumen count of 3.
Our next product encompasses most of those above but includes an element of elegance. While it's called a flashlight, it is built to also be used as a reading lamp that can stand as a table lamp.
Despite its relative regal appearance, it is indeed built for emergency use, running on both solar and kinetic energy with a subtlety hidden hand crank. There is also an AM/FM radio, a LED flashlight with 200 meters of lighting distance, a siren, and a USB input charger for charging products and for being charged.
Charging to full capacity will take you about 5 hours through kinetic energy, 20 hours through solar, and 6 hours through USB. On a full charge, the light can be used for a whopping 32 hours as a torch, 7 hours as a lamp, 12 hours for a radio, and 8 hours for a siren.
With 5/5 stars and more than a dozen reviews, plus a 1-year warranty, this product is an all-around winner.
6.) Solar Power Bank Hand Crank Cell Phone Charger (this item has been discontinued)
This product made our list thanks to its "Amazon Choice" status and its unique waterproof feature! Weighing in at 7.4 ounces, this small yet powerful device offers an LED flashlight and two USB ports to charge two devices simultaneously. It comes with a carabineer, which makes it a cinch to connect to your bag, your water bottle, or your rock climbing rope!
This product received a little more than one dozen reviews and has 4/5 star rating. This isn't our preferred choice out of the line-up given that several customers reported problems charging cell phones from solar power, despite the flashlight working great with the hand crank.
We'll be honest up front, this product does not have off-the-chart reviews compared to the ones above (3.5/5 stars to be exact), but it was unique enough that we thought it deserved a spot on our kinetic energy charger list.
What says human motion more than a bicycle? Well, this charger has combined the pedaling of a bike with an outlet plug, for a fully kinetic powered energy source. It's bigger than most of our other products, weighing in at 5 pounds, but it is relatively small given the fact that it is a pedal generator, and can be folded up to become portable. It can also be screwed down for stable operation.
It uses generic size bike pedals so it'll feel just like your on the real thing, all the while generating 120-volt output. The other nice feature about this device is that it offers a three-prong outlet plug, as opposed to all others mentioned above which offer only USB ports. This means this charger can power computers, floor lamps, even vacuum cleaners, the list goes on.
As we said above, it doesn't have super high reviews like the other products on our list, as it seems to be a bit noisy.
The Ampy is the world's smallest wearable kinetic motion charger. It has a really sleek design and is lightweight, weighing just 1.6 ounces. It offers on 1 USB connecting port and cable, with no added frills or features.
Beware, although this product has made our list does not mean has received our stamp of approval. In the hopes of being thorough, we have added it to our list to educate buyers on the various types of kinetic chargers out there. While we believe this is a great step in the right direction of maximizing human movement, it falls short of performing as customers had hoped.
The company claims that 1 hours of vigorous exercises can provide up to 5 hours of standby smartphone battery, but consumers have had different experiences. The device was actually brought to market as a Kickstarter program which raised $300,000 million dollars from more than 2,500 different donors.
The idea seems like a promising one, and the company is committed to trying to improve the product. But for now, we would suggest holding out for an upgrade.
What to Choose?
Well there you have it, a thorough rundown of kinetic energy powered chargers for flashlights, radios, watches, any USB or outlet connected device (which includes the vast majority of modern cell phones and electronics).
Given that each product is extremely different, it's hard to offer any concrete suggestion on which to choose. Having a good idea of your intended use will narrow things down pretty quickly, as each product offers very different features. Check for which device offers features for your everyday needs and your potential emergency needs. Those that can be used during leisure and times of crisis are sure to be the most versatile.
The world of kinetic energy powered devices will continue to expand as the energy sector and environmentalists alike seek out alternative power sources. As the human population continues to grow and our resources continue to dwindle, solutions like kinetic energy will take an increasingly large role in the potential solutions of tomorrow.