The Obama administration is on a bit of a roll with offshore wind power: Five weeks after successfully holding the first competitive lease sale for renewable energy in U.S. waters – for a parcel off Massachusetts and Rhode Island – a second auction has been completed.
Dominion Virginia Power, a division of Dominion, was the winner in the latest auction, bidding $1.6 million for 112,799 acres on the Outer Continental Shelf offshore Virginia.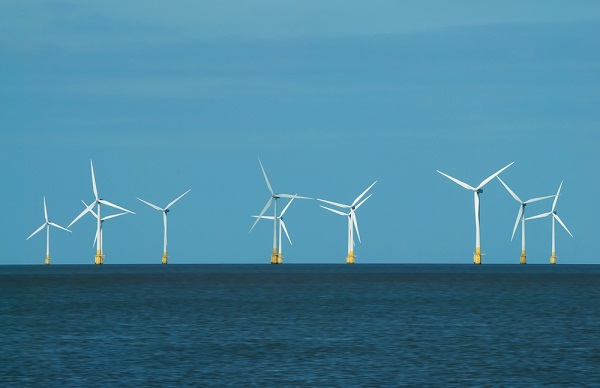 The site, about 23.5 nautical miles off Virginia Beach, could support 2,000 megawatts of wind generation – enough energy to power more than 700,000 homes – according to the U.S. Department of Interior.
"This year's second offshore wind lease sale is another major milestone in the President's all-of-the-above energy strategy and demonstrates continued momentum behind a robust renewable energy portfolio that will help to keep our nation competitive and expand domestic energy production while cutting carbon pollution," Secretary of the Interior Sally Jewell said in a statement.
The department said it will announce additional auctions for wind energy areas offshore Maryland, New Jersey and Massachusetts later this year and in 2014.
"Offshore wind has the potential to provide the largest, scalable renewable resource for Virginia if it can be achieved at reasonable cost to customers," Mary C. Doswell, senior vice president-alternative Eenergy solutions for Dominion, said in a statement. "We will now proceed with the BOEM timetable for development of the commercial wind energy area while advancing our research proposal and looking for ways to lower the cost of bringing offshore wind generation to customers."
Except for a tiny, floating turbine demonstration project off Maine, the U.S. has no offshore wind farms. The challenge for growth is to reduce cost. As Bloomberg pointed out, citing government data, "the total levelized system cost without subsidies for an offshore project entering service in 2018 is $221.50 a megawatt-hour, more than the $144.30 for solar photovoltaic and more than double the $86.60 for onshore wind and $65.60 for advanced combined cycle natural gas-fired projects."