Plans for a Western Australia wave energy project to combine power and freshwater production look to be firming up, with a large-scale, state-owned seawater desalination developer signing on to support the scheme.
Carnegie Wave Energy had always pitched "Ceto" as a combo producer, using submerged buoys anchored to the sea floor and tethered to pump units to deliver pressurized water onshore through a pipeline where it can both drive hydroelectric turbines and undergo reverse osmosis to remove impurities.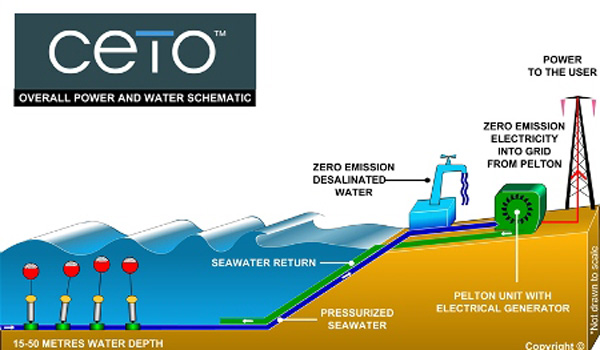 "Carnegie's wave powered seawater desalination technology offers a novel and promising approach to achieving desalinated freshwater with zero greenhouse gas emissions," Water Corporation CEO Sue Murphy said in a statement [PDF].
Water Corporation in 2006 built Australia's first big mainland desalination plant, located south of Perth. It produces 45 billion liters of fresh drinking water per year, according to the company. A second plant, with 100 billion liter capacity, was completed earlier this year and together the plants "are able to supply approximately half of Perth's drinking water needs," the company said.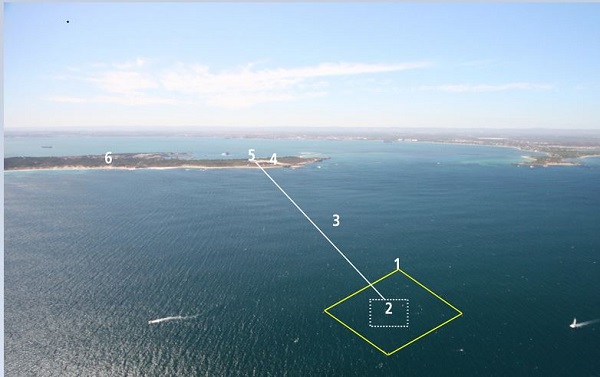 The Western Australia-owned company is the principal supplier of water, wastewater and drainage services in the state. In addition to developing new water sources, its plan for meeting water needs in the state include reducing water use by 25 percent and increasing water recycling by 60 percent over the next half-century.
Carnegie Wave Energy is aiming to build the Perth Wave Energy Project on Garden Island, Western Australia, home to Australia's largest naval base, HMAS Stirling.
Last year, the Australian government announced nearly $10 million in funding for the project, and the Western Australia state government said it would kick in another $5.5 million. The desalination pilot project is supported by $1.27 million in federal government grant funding from AusIndustry's Clean Technology Innovation Program, the company said.
What's always fascinated us about the Carnegie Wave Energy scheme is the seemingly minimal impact it would seem to pose on the marine environment compared to turbine-type generators.
"Water Corporation are innovators in the field of seawater desalination and Carnegie's wave powered desalination pilot will be a world first," Carnegie Wave Energy CEO Michael Ottaviano said in a statement.