The world's largest offshore wind farm, the London Array, was officially opened on July 4 by British Prime Minister David Cameron along with Climate Change Minister Greg Barker.
The site is located on the Thames Estuary and can generate enough electricity to power nearly 500,000 homes.
Construction on the 175 turbine project which is owned by DONG Energy, Masdar and E.On began in March 2011. The site has been operational since last April and has 630 megawatts of capacity.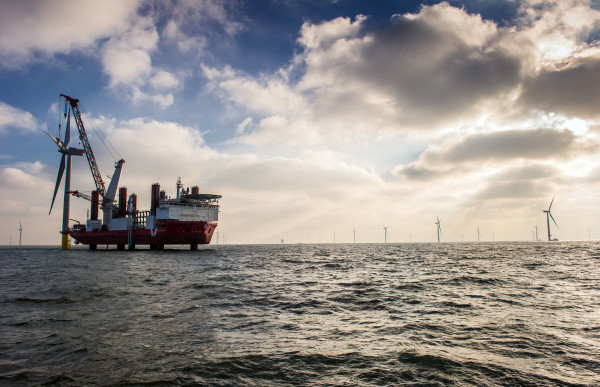 Renewable Investment
The project signals a welcome commitment to renewable energy expansion by the UK government, despite the recent failure of the Energy Bill. At present the UK has more than 3 gigawatts of offshore wind power capacity, but intends to install another 15 gigawatts by 2020.
David Cameron used the official ceremony to highlight the UK's favorable renewable investment climate: "London Array shows you can build large scale renewable energy projects right here in Britain. This is because when it comes to clean energy, the UK has one of the clearest investment climates globally." He remarked that it was "a great day for Britain and a big win for renewable energy."
Economic Benefits
The Chief Executive of RenewableUK, Maria McCaffery, said: "Such a strong signal from the very top of our political establishment will help to put an end to the siren calls from the naysayers who've failed to appreciate the scale of the opportunity Britain has here."
She added that it is imperative that Britain retains its status as a world leader in offshore wind energy to "reap the fulleconomic and environmental benefits."

Editor's Note: EarthTechling is proud to repost this article courtesy of The Climate Group. Author credit goes to Alana Ryan.