The U.K. has been bragging about adding tons of wind capacity recently, but are the additions paying off with big increases in clean energy production? They are.
New statistics from the government show that offshore wind energy generation increased 46 percent in 2012, while onshore wind generation – where capacity expanded more slowly – was up 17 percent.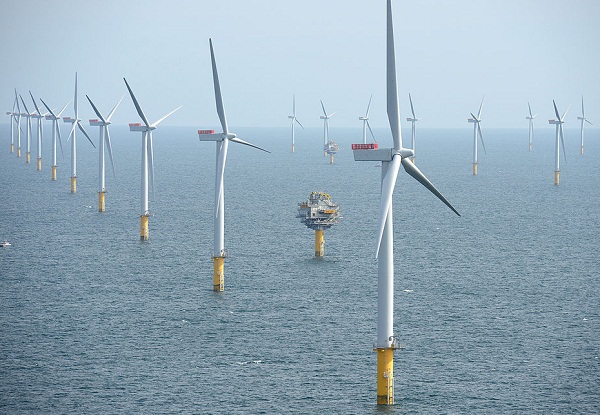 "These figures confirm the recent trends we have seen that show renewables, and especially wind, playing an ever-increasing role in our electricity generation," Maf Smith, deputy chief executive of the industry group RenewableUK, said in a statement.
And here's a tidbit from the new data that's a little bit interesting: the capacity factor – also known as load factor – for offshore wind was 33.7 percent in 2012, higher than the capacity factor for the nation's natural gas-fired generators, which came in at 30.4 percent. Capacity factor measures how much energy is actually produced as a percentage of the amount that would be produced if a power plant is operating at nameplate capacity 24/7 and 365 days a year.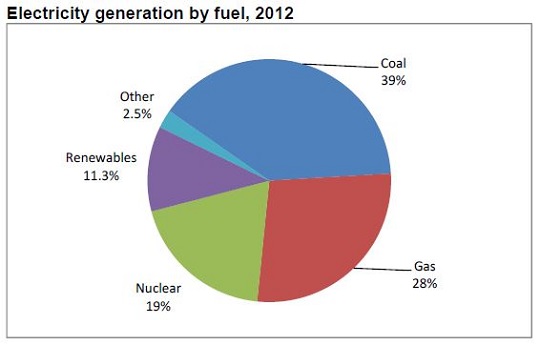 All the new wind – and a bump up in solar PV, which though a tiny proportion did grow quickly thanks to "high uptake of feed-in tariffs" – pushed the total amount of electricity generated from renewable sources in the UK up 19 percent from 2011 and put renewables at 11.4 of total electricity generation. In 2011, the figure was 9.4 percent.
All that was good news, but there was bad news in the report as well. Unlike the U.S., the U.K. isn't benefitting from low natural gas prices, which means that coal as an electricity generator isn't in decline there the way it is in the U.S. In fact, the report noted, "With high gas prices, electricity generation shifted further from gas to coal in 2012, with the highest share of generation of 2012 coming from coal."
RenewableUK took that news as an opportunity to continue its push to keep the government on track with its renewable energy targets.
"These figures also show that as a country we are becoming increasingly dependent on expensive imported fossil fuels," the organizaton's Smith said. "This yet again shows the need to continue to build on the success we have seen in renewables as a way of helping us achieve energy independence."