That didn't take long. Opened for business just last week with the title "world's biggest offshore wind farm," the London Array is already being shoved out of the spotlight.
Secretary of State for Energy and Climate Change Ed Davey on Thursday gave final consent for RWE to build the Triton Knoll Offshore Wind Farm, which at up to 1.2 gigawatts could have nearly twice the generating capacity of the 630 megawatt London Array.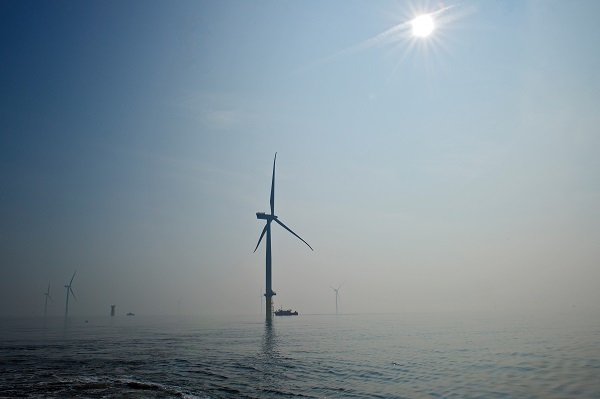 At the same time, Davey gave a thumbs-up to what will become the the biggest onshore wind farm in England or Wales, the planned 228-MW Pen y Cymoedd Wind Energy Project in South Wales.
"Only last week the Prime Minister opened the London Array, the largest operating wind farm in the world, and today we gave planning permission to build a bigger offshore wind farm and also welcome the go-ahead of the biggest onshore wind farm in England and Wales," Davey said in a statement. "Offshore and onshore wind is an important contributor to our energy mix."
Triton Knoll is in Round 2 of the U.K.'s roster of offshore wind projects and is the last and the biggest of the round to get the go-ahead. In Round 3, the projects will get even bigger – much bigger – as the U.K. stretches to turn its current total of 3 GW of offshore capacity to 18 GW by 2020 and then eventually 36 GW. Sure, that's not power 24/7, but with offshore wind capacity factors often approaching 40 percent, it adds up to a lot of energy production.
"The planning consent today keeps the country firmly at the forefront of offshore wind development and will help secure up to 20% of electricity from offshore wind per year by 2020," RenewablesUK offshore wind director Nick Medic said in a statement. "We now need to have the policy framework in place to Britain secures the rewards of this new energy revolution by maximising employment and creating opportunities for UK businesses."
The Triton Knoll site is off the east cost of England, about 20 miles off Lincolnshire.