Poor planning and inefficient storage methods mean a lot of edible food hits the trash can. The United States spends about 1 billion dollars a year just to dispose of food that could have been eaten, according to Endhunger.org. Surprisingly, a huge portion of this waste occurs before food even enters our homes or favorite restaurants.
Rules about what's "acceptable" to sell means that grocery stores throw away alarming amounts of food. In fact, edible products make up 63 percent of a supermarket's disposed waste stream, according to a California Integrated Waste Management Board industry study. Kroger, one of America's leading grocery chains, recently announced an innovative plan to turn organic waste generated at its stores into electricity for one of its busiest distribution centers.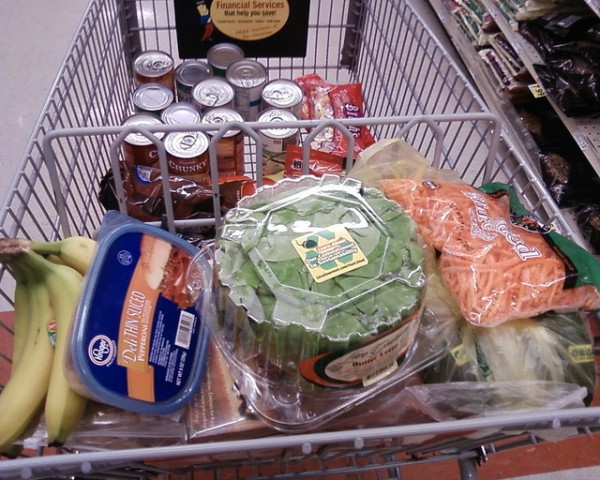 Anaerobic conversion systems, technologies that transform organic matter into renewable biogas, have been around for quite some time. The problem is that it's expensive for large-scale waste producers to ship organic matter to out of the way local waste-to-energy facilities. Kroger has solved this problem by installing its own anaerobic digester at the busy Ralphs/Food 4 Less distribution center in Compton, Calif.
Trucks will leave the facility full of fresh food to be delivered at stores throughout the region. Once unloaded, each truck will be refilled with food that can't be sold or donated. It will carry this waste back to the distribution plant, where it will be immediately unloaded and put into the digester, eliminating any extra travel.
According to Kroger, the anaerobic conversion system will process more than 55,000 tons of organic food waste into renewable energy annually and provide power for the over 650,000 square foot distribution center. By diverting that food waste – the equivalent of 150 tons per day – the system will also reduce area truck trips by more than 500,000 miles each year. The system will also provide enough biogas to offset more than 20 percent of the energy demand of the entire distribution center.