A new project in Wisconsin is promising to go whey green and yes, that spelling is correct, and that is what we call a bad pun.
But this is a good-looking project: an anaerobic digester in Turtle Lake, Wis., that every day will turn 500,000 gallons of mostly dairy wastewater into electricity, putting out up to 3.2 megawatts in addition to process heat and fertilizer.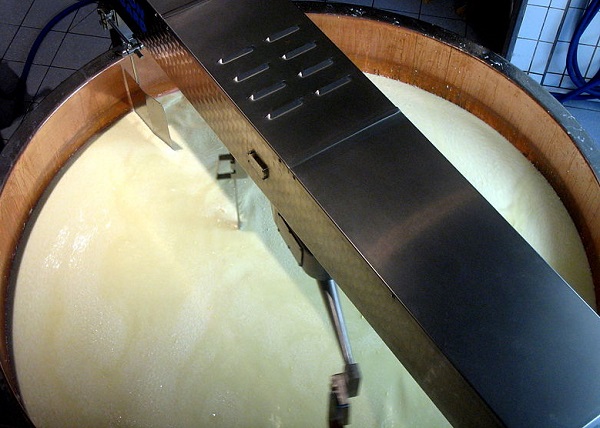 The project has been kicking around for several years – construction is partially complete – but GreenWhey, the company behind it, just last month said it got the $28 million in financing it needed to complete the plant, which it expects to have up and operating this summer. Xcel Energy will buy the electricity.
"The project is believed to be the first privately owned waste water treatment facility in Wisconsin that brings together the organic waste from multiple food producers, mostly cheese and dairy, into a central facility to treat that waste and generate electricity," GreenWhey said in a press release.
According to GreenWhey's website, the company was hatched by a couple of dairy waste haulers, Larry Peaster and his son Tim. "The two had been hauling the rinse water and whey permeate from area dairy plants near their home in Almena, Wisconsin, since the mid-1980s. They spread the water on area farmland, where it was used by farmers for its limited value as a fertilizer."
Concern about runoff into streams eventually pointed the men in a new direction (this has been an issue in Vermont, as well): "Working with leading engineering and design firms, the founders researched, planned and began construction of an anaerobic digester facility in Turtle Lake, Wisconsin," the company website says.
Among the new investors in the project is Caterpillar Financial Services, which makes sense: Carterpillar is supplying to engines and generators for the plant that will convert methane into electricity.
According to the Milwaukee Journal Sentinel, GreenWhey will use organic waste from five cheese factories and one soy food ingredient plant.
GreenWhy said that along with providing a way to deal with the wastewater, and make energy – trimming CO2 equivalent greenhouse gases by 100,000 tons annually – the plant will sell heat back to the local factories (nice closed loop) to use in their processes.
Plus, area residents who had to endure some foul air from the spreading practice won't have to suffer with that anymore. Meanwhile, there will still be some fertilizer produced, a byproduct of the digester process, but GreenWhey promises it will be "clean and organic" and"offer area farmers a rich soil supplement."