The typical story about wind-turbine noise focuses on whether it makes people sick (the answer, by the way, might be yes, if you've got "negative orientated personality" traits, according to a recent study). This story is a little different. It's about a new research effort to understand where wind-turbine noise comes from, and how it might be reduced.
The University of Adelaide reports that scientists in its Flow and Noise Group at the School of Mechanical Engineering are going to build a scale-model turbine in a wind tunnel at the university, then build an acoustic test room – an "anechoic chamber," it's called – around the turbine.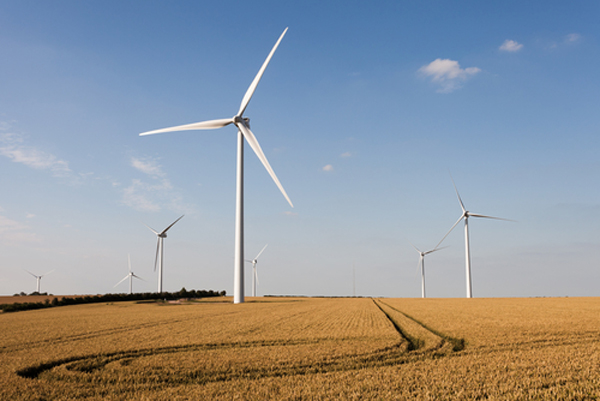 In a statement, Associate Professor Con Doolan, the chief investigator on the project dubbed "Resolving the mechanics of wind turbine noise production," explained how it will work:
This will be the most sophisticated wind turbine noise experiment in the world. We'll be recreating the environment of a wind farm in the laboratory, with all the different noise sources, and then use advanced measuring techniques – laser diagnostics to measure the aerodynamics and microphone arrays for the acoustics – to find out what the strongest noise source is and how we might control it.

We'll measure the aerodynamics (air flow and surface pressure) and acoustics at the same time so we can pin point exactly what is causing each type of noise generated.
And if it works? Well then, Doolan explained, "we can advise governments about wind farm regulation and policy, and make recommendations about the design of wind farms or the turbine blades to industry."
Wind power isn't only criticized for alleged noise impacts on health – critics also say light flicker caused by the spinning turbines can be an issue. But noise seems to be the big culprit cited in what is sometimes called wind turbine syndrome, a catchall term sometimes used for a wide collection of chronic ailments and symptoms.
The existence of such a "syndrome" has largely been discounted by researchers; in 2011, the state of Massachusetts assembled an expert panel to look at the science and early this year it reported finding little or no evidence to back up claims that low-frequency sounds from turbines harm the vestibular system, that turbine noise brings psychological distress or mental health problems, and that there is an association between turbine exposure and pain and stiffness, diabetes, high blood pressure, tinnitus, hearing impairment, cardiovascular disease and headache or migraine.
An Oregon report released this year came to similar conclusions, although it did allow that "sound from wind energy facilities in Oregon could potentially impact people's health and well-being" when it exceeds state standards, so anything that might result in quieter turbines would no doubt be welcomed.