A recent study from the Environmental Defense Fund found that smart metering systems possess a huge potential to save cash and carbon for America's households. But according to the U.S. Department of Energy's Office of Energy Efficiency and Renewable Energy (EERE), energy efficiency is already on track to make a big difference in the nation's carbon footprint.
At the heart of this announcement is a new study from the U.S. Energy Information Administration (EIA), that federal agency dedicated to number-crunching. This study finds that increased energy efficiency will contribute to a slowing of the annual growth rate of U.S. energy consumption from 2012 to 2035, which will expand at an average annual rate of 0.3 percent. (To put that projection in perspective, consider the fact that the U.S.'s energy consumption was growing at an annual rate of 1.8 percent back in 2005.)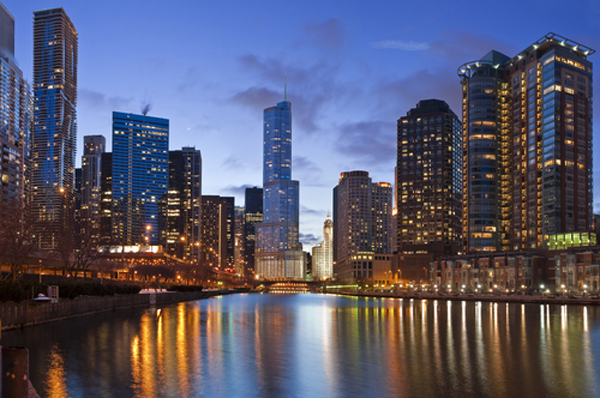 (Lest you start feeling too patriotic about this good news on energy consumption, you may want to check out where the U.S. stands globally on energy efficiency, though.)
This info was included in the EIA's Annual Energy Outlook 2012, which includes both a reference case (which the agency believes is the most likely scenario on U.S. energy consumption through 2035) as well as 29 alternative cases. The report includes good news for those with a personal and/or financial stake in renewables as well, as the report's reference case projects that the share of U.S. energy generated via renewables will grow between 10 percent to 15 percent over today's share during that time. The report goes into detail regarding how different assumptions regarding market, policy, and technology drivers affect energy production, consumption, technology, and market trends.
According to the report, this slowdown in the country's rate of growth in energy usage is due largely to increased energy efficiency in end-use applications. The authors cite existing federal and state energy requirements and incentives as playing a continuing role in more efficient technologies, and goes on to show how new federal and state policies could spur further reductions in energy consumption. The document also examines the potential impact of technological changes and proposed vehicle fuel efficiency standards on the nation's energy consumption.
The complete report [PDF] is available online.