Wind, solar and other renewable energy sources helped power more homes in San Diego last year than ever before. San Diego Gas & Electric (SDG&E) recently told the California Public Utilities Commission that a full 20.8 percent of the power it provided to customers in 2011 came from renewable sources.
In 2010, around 12 percent of the utility's power came from renewable sources, so the leap all the way over the 20-percent mark is remarkable. SDG&E, which serves 3.4 million customers in the greater San Diego and Orange County area, has contracts for not only wind and solar power, but geothermal, biomass and hydroelectric facilities, although about 60 percent of the utility's renewable power portfolio does come from wind.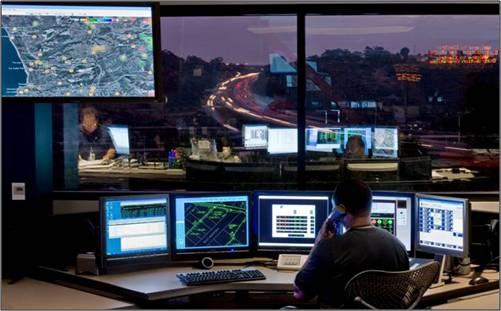 An earlier report from the state, based on 2010 data, had SDG&E mired in third in renewable sourcing among the three huge California utilities, all of whom are required to boost their acquisition of clean power under the state's renewable portfolio standard. In that report, Southern California Edison was the leader, with 19.3 percent of its electricity sourced from renewable energy in 2010. Pacific Gas and Electric was next at 15.9 percent, while SDG&E lagged at 11.9 percent.
But in 2011, SDG&E signed 17 new power contracts with mostly solar and wind energy sources, representing 1,482 megawatts. The company said those contracts will help put it on track to meet the state's upcoming requirement to achieve 25 percent renewable power by the year 2016. The utility said it is also in line to meet the state mandate that 33 percent of its retail sales be produced from renewable energy products by 2020.
"We have a very robust, creative and aggressive power purchasing team at SDG&E whose ongoing goal is to obtain competitively priced renewable power for our customers," James P. Avery, SDG&E senior vice president, power supply said in a statement.  "We have an obligation to meet California's renewable requirements, and, at the same time, need to put in place infrastructure that maintains power reliability and quality when the wind doesn't blow or the sun doesn't shine. It is an interesting balance that brings into play our new renewables resources, clean natural gas fueled power generation and the flexibility and immediate response built into smart grid technology."