Wind farms in California's Tehachapi Wind Resource Area, situated at the southern end of the San Joaquin Valley, produce more power than any other wind development in the United States, and are responsible for over 40 percent of California's wind energy generation. The area is slated for over 4,000 megawatts (MW) of new wind power capacity over the next five to ten years. With such a large amount of wind power being generated in a relatively small area, the state's grid operators are sensitive to the effects that changes in weather patterns could have on their ability to manage the power grid effectively.
At the request of the California Independent System Operator (CAISO), the California Energy Commission has awarded $646,661 to the University of California-Davis (UC Davis) for a research project that will help improve CAISO's ability to forecast wind energy generation. The project will use Light Detecting and Ranging (LiDAR) sensors and radiometers to measure atmospheric conditions at select wind farm sites, and identify the best equipment and locations for long-term data collection.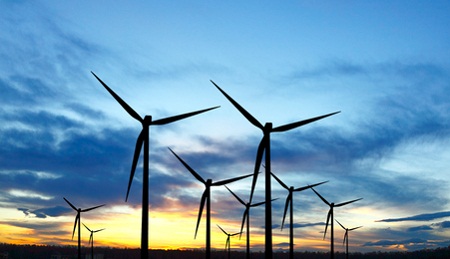 According to Energy Commission Chair Dr. Robert Weisenmiller, the purpose of the research is to help CAISO better manage the intermittent power produced by large wind farms, and make it easier to integrate wind power into the power grid. Ultimately, the project will identify the most accurate data collection method to be used for short-term wind forecasts (within a six-hour time-frame).
The award complements the $398,662 awarded to UC Davis last month to develop a forecasting tool to help CAISO respond to sudden changes in wind power production, or "ramping event." Funding for the project will come from the Commission's Public Interest Energy Research (PIER) program. UC Davis and its research partners are providing an additional $76,986 in cost-sharing. Southern California Edison, Lawrence Livermore National Laboratory, and UC San Diego are also involved in the project.