Four Kansas school districts will each receive $5,000 to fund the installation of wind turbines as part of a national program that aims to show students firsthand how wind energy is an important source of renewable energy, and how its advancement can promote job development in rural areas.
The grants were announced by U.S. Department of Agriculture (USDA) Rural Development Kansas, and are part of the USDA's Rural Business Enterprise Grant program, which backs organizations that promote the creation and growth of small businesses in rural areas. The four districts – Central Plains, Eudora, Halstead-Bentley and Jefferson West – are all participating in the Wind for Schools project, an arm of the Wind Powering America initiative to promote knowledge and awareness of wind power.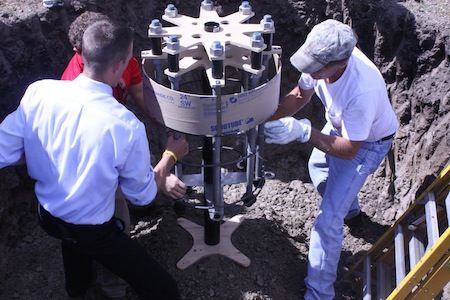 In Kansas, Wind for Schools is being administered by Kansas State's Wind Applications Center. The project, headed by Ruth Douglas Miller, has installed wind turbines at 13 schools in Kansas so far, and seven more installations, including these four, are scheduled.
Charles Newcomb, national project leader for Wind for Schools, believes even the smallest projects promoting wind energy and other renewable energies can make a lasting difference. "Wind energy provides significant jobs and economic development impacts that are realized when the right policies and public support are brought to bear," he said. "And, from an industry growth perspective, the lessons that these students are learning by navigating the federal incentive landscape will prove invaluable and relevant as they enter the wind energy workforce as the project developers, analysts, and engineers of tomorrow."