In the current "bigger is better" mindset of energy developers, small wind turbines often take a back seat. But, as governments begin to see customer and community ownership of power generation as an economic development issue, distributed wind turbines are becoming an increasingly important part of the renewable energy market. Success stories from Europe show that small wind turbines are capable of providing cost-effective electricity on a highly localized level, and can be an enduring source of income for rural communities.
According to "Small Wind Power", a new report from Pike Research, a clean technology market intelligence firm, the global market for small wind systems will more than double between 2010 and 2015, rising from $255 million to $634 million. Within the same period, new small wind system installed capacity will nearly triple to 152 megawatts (MW). This boom in investment will cause average installed prices of small wind systems to decline to just over $4,150 per kilowatt (kW).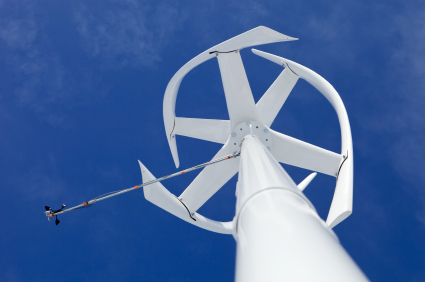 However, despite their benefits, the report also reveals that small wind turbines have not benefited from the same innovations in financing and business models as distributed solar energy. Variability in siting and permitting requirements across jurisdictions limits the speed and at which small wind turbines can be deployed; and also increases the cost of installation.
"The payback period for a small wind system can be 5 to 10 years in a region with adequate wind resources," said Pike senior analyst Peter Asmus in a statement. "These economics provide a strong value proposition for a variety of commercial, industrial, and residential applications. Small wind turbines are currently more efficient than solar photovoltaic (PV) systems and, therefore, more economical from a levelized cost of energy perspective."