The one aspect of wind energy that keeps it from being an environmentalist's dream-come-true is back in the news. The American Bird Conservancy (ABC), a nonprofit that works to maintain healthy bird habitats, is emphatically criticizing the federal government's latest wind power guidelines, saying they don't do enough to prevent the death of birds or prosecute those responsible for the deaths. The group also chided the government for not allowing the public enough time to weigh in on revised guidelines.
The latest version of the wind energy industry guidelines were issued by the U.S. Department of the Interior (DOI) on Sept. 13, with the comment period open until Sept. 23. ABC says the guidelines were developed by a federal advisory committee, then revised by U.S. Fish and Wildlife biologists to improve the protections included for birds. A second set of proposed guidelines was then issued by DOI on July 12 this year, but rather than strengthening the initial draft, it removed many key bird protection elements, ABC claims.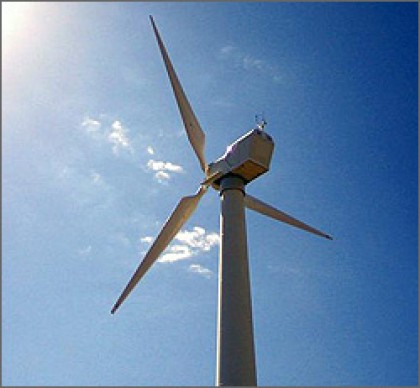 ABC says that because the guidelines are voluntary, industry compliance is unlikely. It also criticizes what it sees as assurances that wind companies won't be prosecuted for illegally killing federally protected birds such as bald and golden eagles. The group claims one wind power plant in California is already estimated to have killed over 2,000 eagles. It did not name the site, but last year we reported on a deal between NextEra Energy Resources and the state of California in which the company would replace older turbines its Altamont Pass complex with newer ones less likely to kill birds. In that case, that state cited a 2004 study that "found that the 5,400 older turbines operating at Altamont Pass killed an estimated 1,766 to 4,271 birds annually, including between 881 and 1330 raptors such as golden eagles –  which are protected under federal law – hawks, falcons and owls."
According to ABC, the Fish and Wildlife Service estimated that in 2009, the wind industry was killing about 440,000 birds per year. With the federal government targeting a 12-fold increase in wind generated electricity by the year 2030, annual bird mortality is expected to increase into the millions without any changes taking place, the group said. Species of particular concern for the conservancy included the golden eagle, greater sage-grouse and the endangered whooping crane.
Earlier this year, the American Wind Energy Association (AWEA) responded to claims of massive bird deaths from wind-power plants, saying that "wind power is far less harmful to birds than the fossil fuels it displaces" and that "incidental losses of individual birds at turbine sites will always be an extremely small fraction of bird deaths caused by human activiites."