Pattern Energy Group and Samsung Renewable Energy are forging ahead with four wind farm projects in Ontario. The companies have announced that they have officially bought the Armow wind energy project from ACCIONA. The 180-megawatt (MW) wind farm in the Township of Kincardine is expected to begin construction in 2013 and be completed in 2014. The projects are expected to generate enough electricity each year to power nearly 50,000 local homes.
Armow is one of four wind farms currently being developed by the two companies in Ontario. The other three projects are the 270-MW South Kent Wind project in Chatham-Kent, the 270-MW K2 Wind project in the Township of Ashfield-Colborne-Wawanosh and 150 MW of wind from the Grand Renewable Energy Park, a wind and solar power project under development in Haldimand County. All of the projects will utilize Ontario-made wind turbine components manufactured at the the new Siemens factories in Tillsonburg and Windsor.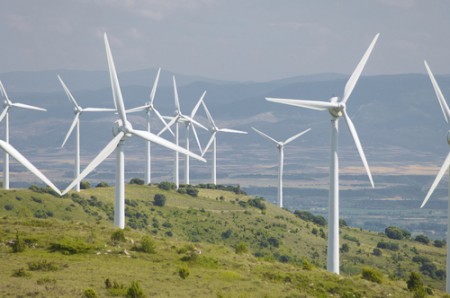 "Pattern and Samsung are delivering on their commitment to provide clean energy for Ontario using locally-made wind turbines," said Mike Garland, CEO of Pattern Energy. "We were attracted to the Armow project for its strong wind resource, support from the municipality and friendly landowners. Together with Samsung, we will be assuming all of the existing real estate contracts with landowners and will actively take over permitting and development of the project."
Under the Green Energy Investment Agreement, Samsung and its partners are building four manufacturing plants in Ontario and developing up to 2,500 MW of renewable energy projects. According to Samsung, these efforts will create approximately 16,000 direct and indirect jobs in Ontario. Pattern and Samsung have already signed power purchase agreements with the Ontario Power Authority (OPA) for the four projects, a total of 870 megawatts (MW) of wind power.