A bipartisan bill introduced in both the House and Senate would support efforts to boost environmental education in the United States by focusing on preparing students for green jobs and improving general environmental awareness, according to a coaltion supporting the legislation.
The No Child Left Inside Act is sponsored by Sens. Jack Reed (D-RI) and Mark Kirk (R-Illinois), and Rep. John Sarbanes (D-MD), and supported by the No Child Left Inside Coalition, which calls itself a national coalition of more than 2,000 business, health, youth, faith, recreational, environmental, and educational groups representing some 50 million Americans.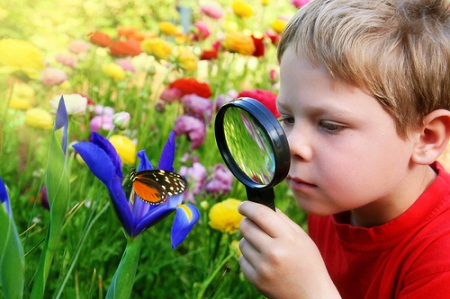 The legislation introduced would provide incentives to states to implement an environmental curriculum, and also help provide training for teachers. In addition, it would sponsor programs that get kids out of the classroom and into nature, so that they can have hands-on experiences that, supporters hope, would not only educate students, but give them a sense of personal connection with the environment.
"There is nothing like hands-on environmental education to engage children and pique their curiosity," said Don Baugh, the Chesapeake Bay Foundation vice president for education and director of the No Child Left Inside Coalition. But there's also an economic consideration at play, as the market for green jobs grows in areas such as energy, transportation, manufacturing and services. On a global scale, the demand for green jobs in the service sector alone is expected to double by 2020, the coalition said, making it imperative that students be prepared with basic environmental knowledge from an early age.