Wave energy development in Oregon added a new company to the research mix recently as Texas-based Neptune Wave Power announced it is testing its technology at Oregon State University's (OSU) Hinsdale Wave Research Laboratory. The university is part of a larger collaboration known as the Northwest National Marine Renewable Energy Center (NNMREC), which also pulls in the University of Washington (UW) and the National Renewable Energy Laboratory.
OSU said Neptune Wave Power's technology is a patented process in which wave action would cause a horizontal pendulum to rotate and drive an electric generator, putting energy back into the local grid. As Portland based television news station KGW reported, the test going on at OSU's Corvallis campus is small scale, being done in a laboratory at the moment as opposed to the open waters. OSU does hope to have such an offshore research site up and running by year's end, however.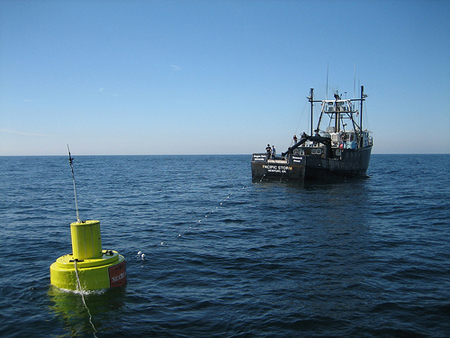 In addition to the ongoing testing of the Neptune wave energy technology, OSU said it also has a range of related projects going on. These include studies under way in  advanced wave forecasting, device and array optimization, device reliability and survivability, environmental effects, social impacts, and other topics.
Oregon has become a wave energy testing ground hotbed of late, with Ocean Power Technologies announcing last year it was slowly getting ducks in a row for a wave energy park. Also, the Oregon Wave Energy Trust, which said in a report the state has lots and lots of potential around this form of clean energy, is working to hook up MBAs with wave power start ups to help grow the small industry.