The sun-splashed Imperial Valley, east of San Diego County along the U.S.-Mexico border, is a well-known target for solar development. Geothermal there gets less attention, but the area up near the Salton Sea is home to 10 generating plants, and now an energy developer has turned up a site that it says could produce 8-10 megawatts (MW) of power.
Ram Power said in a press release that drilling and testing at the company's Orita No. 2 well in the Imperial Valley showed a "sustained flow rate of approximately 500,000 pounds per hour at 155 psig with a bottom hole temperature exceeding 570 Deg F." What's that all mean? Well, according to the company, "Typically wells with a flowing temperature and flow rate as measured at Orita No. 2 are considered very viable for commercial power generation."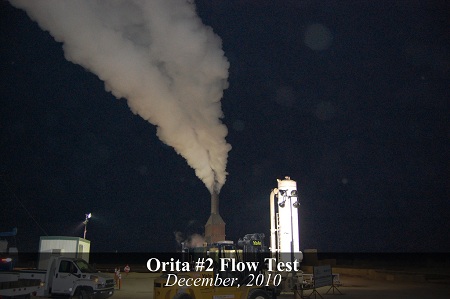 Ram added that an initial chemical inspection of the water found the salinity "is in a conventional range so there should be no need to use more expensive casing or complicated power conversion technology to utilize the resource."
The move by companies such as Ram Power to develop geothermal power in the Imperial Valley has not been universally applauded. Earlier last year, we reported on an  Institute of Electrical and Electronics Engineers study that suggested tapping the geothermal supply could turn "California's winter agricultural heartland would become a dusty wasteland."
Like what you are reading? Follow us on RSS, Twitter and Facebook to learn more and join the green technology discussion. Have a story idea or correction for this story? Drop us a line through our contact form.