Slowing down a moving object essentially requires removing energy. Capturing that removed energy is a goal of regenerative braking systems. Taking advantage of those basic principles and a new $900,000 grant, the state of Pennsylvania is hoping to power trains and generate revenue by selling this energy back to the grid.
Viridity Energy, recipient of the state grant, said it will work with the Southeastern Pennsylvania Transportation Authority (SEPTA) to use a software optimization system—and a big new battery—to capture and recycle the energy from regenerative braking of trains along a portion of the Market-Frankford Line, the highest ridership line in SEPTA's system.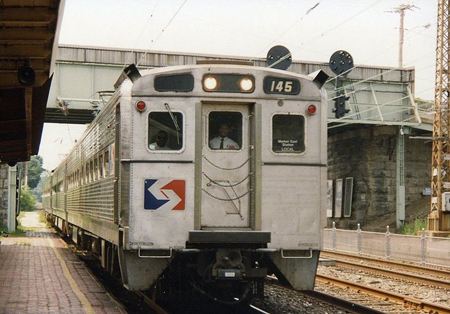 SEPTA General Manager Joseph M. Casey said "the storage system will serve as a foundation for measurable gains in both energy efficiency and voltage stability in this critical corridor, providing a replicable and scalable model for broader system-wide implementation."
Though just a pilot project, Viridity said it should return about $500,000 in economic value for SEPTA—and if successful, could be deployed at all 38 SEPTA substations. Funding for the project was through the Pennsylvania Energy Development Authority.
Like what you are reading? Follow us on RSS, Twitter and Facebook to get green technology news updates throughout the day and chat with other green tech lovers.