Congratulations, residents of Connecticut: your state just became home to the first large-scale residential fuel cell installation in the world.
That's the word, at least, according to a release from 360 State Street, the new 700,000 square foot mixed-use development in the heart of downtown New Haven. The development will make use of a 400 kilowatt fuel cell providing combustion-free, zero emissions power to the 500 residential units, common areas and retail spaces, meeting nearly 100% of the building's electric needs as well as providing thermal energy.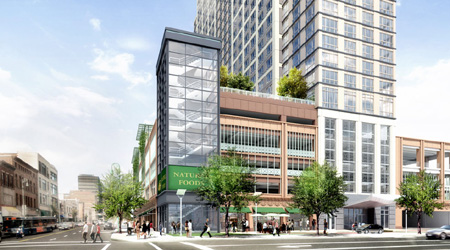 Large capacity fuel cells have traditionally been used in schools, hospitals, and other energy-intensive facilities, but the builders of 360 State believe that multifamily residential buildings such as theirs represent a perfect, and until now unexplored, opportunity for fuel cell technology because of their ability to make use of the heat generated by the fuel cell's process in the form of space heating and domestic hot water.
Like what you are reading? Join us on Facebook and chat with other passionate green technology readers about this and other stories of the day!