It's a happy story, the kind we would like to report on more often: a shuttered GM plant in Delaware will soon be resurrected as a manufacturing facility for Fisker's new line of plug-in electric hybrid vehicles (PEHVs), creating 2,000 new green-collar jobs.
The southern California-based start-up plans to use the proceeds of their $528.7 million loan Department of Energy (DOE) loan initially for qualifying engineering integration costs into the design of the much-lauded Fisker Karma (using largely US-supplied parts) in Irvine, California, where engineers will develop the manufacturing processes for the car. The second part of the loan will be used to purchase and retool the former GM plant to manufacture the Karma and the Project NINA line of PHEVs, which are expected to begin rolling off the assembly line in late 2012.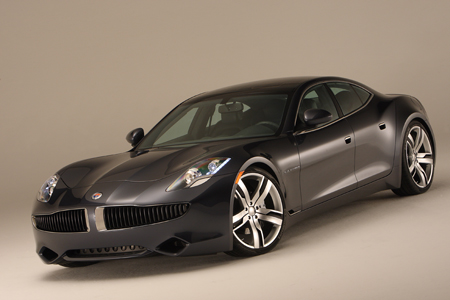 "The story of Fisker is a story of ingenuity of an American company, a commitment to innovation by the U.S. government and the perseverance of the American auto industry," said Vice President Joe Biden, in a statement. "The Boxwood Plant is opening again, employing workers in Delaware, and is serving as a roadmap for all we can accomplish if everyone works together." The loan was made available through the DOE's Advanced Technology Vehicle Manufacturing Program, which supports the development of advanced technology vehicles with improved fuel efficiency that help reduce the nation's dependence on oil.